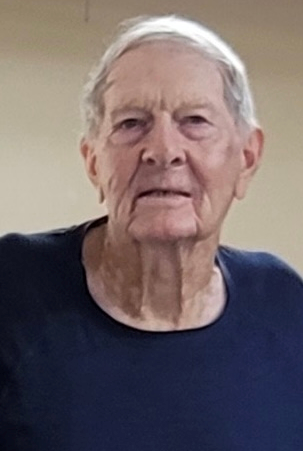 William "Bill" Murray Hammons was born on October 7th, 1941, and departed this life on October 8th, 2021, at the age of 80 years and 1 day, at home, with son Donny by his side.
He was the son of Daniel Dillon and Willa Marie (Hudspeth) Hammons.
Bill was a life-long resident of Pleasant Hill, where he attended school, graduating from Pleasant Hill High School in 1959. He played football and basketball and was an all-state basketball player in 1959.  He then attended Missouri Southern College in Joplin, MO on a basketball scholarship.
Bill, along with his parents, owned and operated Hammons DX Service Station, Car Wash and Icehouse.  The crushed ice was famous around town as being the best ice to freeze home-made ice cream.
Bill played fast pitch softball, traveling and playing in tournaments throughout Missouri.   He was an avid quail and pheasant hunter and loved his many bird dogs, especially his favorite, "Five Spot". 
He was also an avid fisherman. With his best friend and companion, Marvina Flora, he spent much time fishing. He loved all types of fishing but was especially fond of crappie fishing. He and Marvina participated in many fishing tournaments. They won a few times, and bagged several "largest fish" awards in the process.
Bill was preceded in death by his parents, Dan and Willa Hammons, and his companion of 43 years, Marvina Flora.
He is survived by his daughter and son-in-law, Lori and Ron Baker of Pleasant Hill; sons Danny Hammons of Arlington, TX, and Donny Hammons, of Pleasant Hill; grand-daughters Samantha (and Daniel) Osden and Sara Baker, of Pleasant Hill; one great-grandson, Baker Osden of Pleasant Hill; and many dear cousins and friends.
Funeral Services for Bill Hammons will be held at 11:00 a.m. Thursday, October 14, 2021 at the Wallace Funeral Home, Pleasant Hill, Missouri, with Rev. Preston Sanders officiating. Casket Bearers will be Ed Hammons, Jared Hammons, Sam Case, Adam Case, Ben Case and Heath Barbarick. Honorary Bearers are Bob Harris, Jim Sears, Thay Homan and Ernie Smith. Burial will be in the Pleasant Hill Cemetery. The family will receive friends from 6:00 – 8:00 p.m. Wednesday, October 13, 2021 at the funeral home. Contributions are suggested to Pleasant Hill Meals on Wheels and may be left at the funeral home.