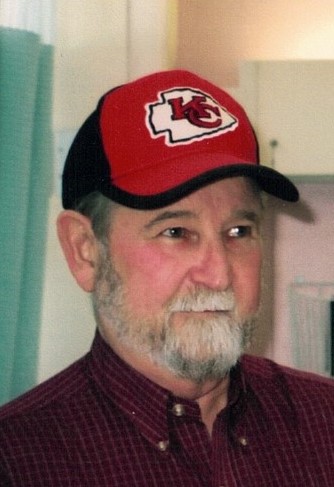 Terry Lee Dale was born on February 11, 1942 in El Dorado, Kansas, one of twelve children, and departed this life on December 9, 2021 at his home in Stilwell, Kansas, surrounded by the love of his family, at the age of 79 years, 9 months and 30 days.
He was the son of Phillip Grant and Freda Irene (Hansen) Dale.
Terry spent his early years in the El Dorado, Kansas area, and attended school there. Terry worked several places in his younger years before accepting a position with General Motors where he worked for 30 years before his retirement. He was a member of UAW Local #93 and was also a member of APA Pool League of Olathe, Kansas.
On February 14, 1985, Terry was united in marriage with Anna Marie (Springer) Bradshaw in Independence, Missouri. After their marriage, they lived in Lee's Summit, Missouri until 1990 when they moved to Ft. Wayne, Indiana. In 1994, Terry and Anna moved to Stilwell, Kansas to make their home.
Terry enjoyed car shows, watching western movies and football, fishing and was an avid reader. Above all else, however, Terry was a loving and dedicated husband, father and papa who took great pride in his family and their accomplishments. He looked forward to family gatherings and being with those he loved.
Terry was preceded in death by his father, Phillip Grant Dale; his mother, Freda Irene (Hansen) Mizer and several siblings.
He is survived by his wife of 35 years, Anna Marie (Springer) Dale of the home; daughters, Terri, Cindy and Belinda (Lynn); stepdaughters, Anissa Fuson and Tracy Nickel; numerous grandchildren and great-grandchildren, including Charlsie, R.T., Waylon and Raylee Mae; several siblings; many nieces and nephews, other relatives and many, many friends.
Graveside Service for Terry Lee Dale will be held at 2:30 p.m. Wednesday, December 15, 2021 at the Pleasant Hill Cemetery, Pleasant Hill, Missouri with Bill Cobb officiating. Casket Bearers are Charlsie Nickel, Mike Koch, Bill Cobb, Cindy Shelton, Anissa Fuson and Chuck Nickel. Contributions are suggested to the American Lung Association and may be mailed to 8400 West 110th Street, Suite 130, Overland Park, Kansas 66210 or may be made online at www.lung.org
Due to the current resurgence of COVID-19, the family is requesting masks be worn and social distancing be maintained.