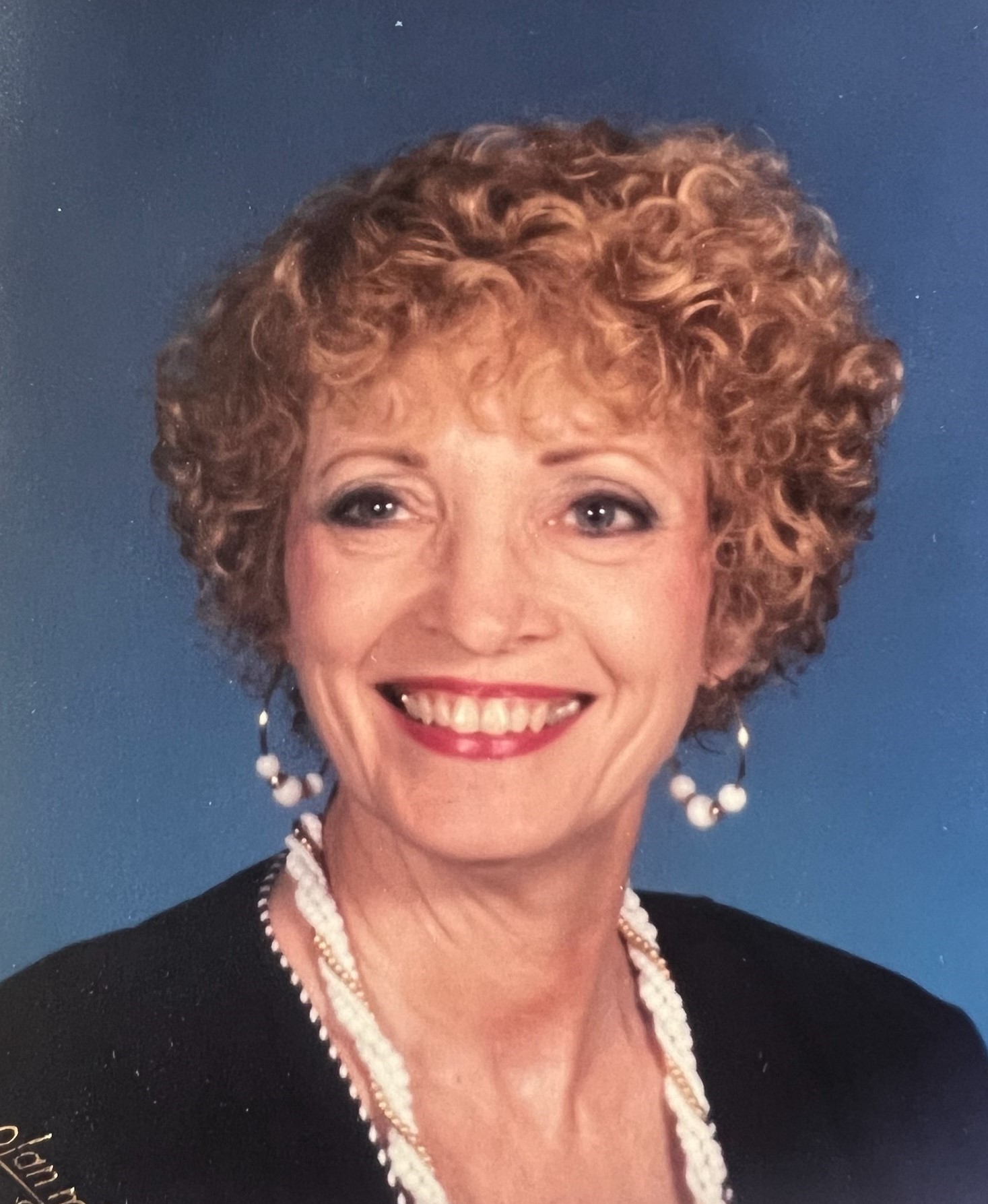 SHIRLEY ANNE (Worrell) SWARTZ
Shirley Anne "Worrell" Swartz was born September 24, 1934, in Kansas City, Missouri, and departed this life on August 27, 2023, at Silverado Lee's Summit Memory Care Community surrounded by love of her family at the age of 88 years. 
She was the daughter of Wilbur L. and Bertha I. (Wagner) Worrell. 
Shirley spent her younger years in the Kansas City, Missouri area before the family moved to the "hick town" of Grandview, Missouri, where she met the love of her life, Charles Wm. (Bill) Swartz at Grandview High School. 
On October 4, 1952, Shirley and Charles were united in marriage. They moved to Denver, Colorado, returning four years later to the Grandview area to start their family. Later, they purchased 20 acres in Raymore where they built their dream home. 
Shirley worked and retired as a secretary for Southwestern Bell Corporation/ AT&T in Lee's Summit, Missouri. 
Shirley was a fun-loving and kind hearted person, who never met a stranger. She always had a smile and warm greeting for anyone she met. 
Shirley was a devoted and loving wife, daughter, mother, grandmother, and sister. She enjoyed most spending time with her family and friends.  She also enjoyed sewing, growing flowers, tending her garden, as well as selling Mary Kay products. She was a dedicated and active member of Raymore First Baptist Church. 
Shirley was preceded in death by her mother, Bertha (Wagner) Worrell, her father, Jack Worrell, and one brother, Norman Worrell, and husband, Charles Swartz. Survived by 1 sister, Joan Elaine Worrell of Arizona and 2 daughters, Barbara Swartz of Greenwood, Missouri, and Brenda Dean and husband, Gary of Raymore, Missouri, 3 granddaughters, Megan Dean-Danser and husband Ted Danser of Pleasant Hill, Missouri, Marcy Dean and fiancée, Adam Carroll of Peculiar, Missouri, and Amelia Dean of Raymore, Missouri and 2 great-grandchildren, Emerson Dean-Pena and Lydia Danser.
The Family of Shirley Anne (Worrell) Swartz will receive friends on Tuesday, September 5, 2023 from 6:00 – 8:00 p.m. at the Wallace Funeral Home, Pleasant Hill, Missouri.
Funeral Service will be held at 10:00 a.m.  Wednesday, September 6, 2023 at the Fellowship Church-Raymore Campus, 116 S. Washington St., Raymore, Missouri 64083, with Pastor Andrew Gibb officiating. Casket Bearers will be Gary Dean, Adam Carroll, Ted Danser, Emmerson Dean-Pena, Shane Wills and Jerry Feist. Interment will be in the Raymore Cemetery.
Contributions are suggested to Alzheimer's Association, Heart of America Chapter, 3846 W. 75th Street, Prairie Village, Kansas 66208.