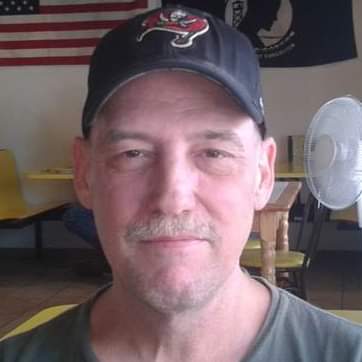 Russell Lee Barker was born September 6, 1959 in El Paso, Texas and departed this life on March 25, 2021 at his home in Pasco County, Florida at the age of 61 years, 6 months and 19 days.
He was the son of Carl and Penny Barker and, Grace and Paul Cella.
Russell spent his younger years in Lee's Summit, Missouri, graduating from Lee's Summit High School in 1977.
Russell was preceded in death by his father, Carl Russell Barker on February 9, 2012.
He is survived by his mother and stepfather, Grace and Paul Cella; his stepmother, Penny Barker; partner, Vickie Foster; his daughter, Amanda Valencia; siblings Paul Barker, Carla Barker, Larry Barker, Robert Thibault, Joe Cella and Heather Lammers; five beautiful grandchildren; nieces, nephews, other relatives and many friends.
Cremation was accorded. Graveside Service and Inurnment for Russell Lee Barker will be held at 1:00 p.m. Saturday, May 15, 2021 at the Pleasant Hill Cemetery, 1501 N. State Route 7 Highway, Pleasant Hill, Missouri, with Rev. Tim Casteel officiating.
Service arrangements: Wallace Funeral Home