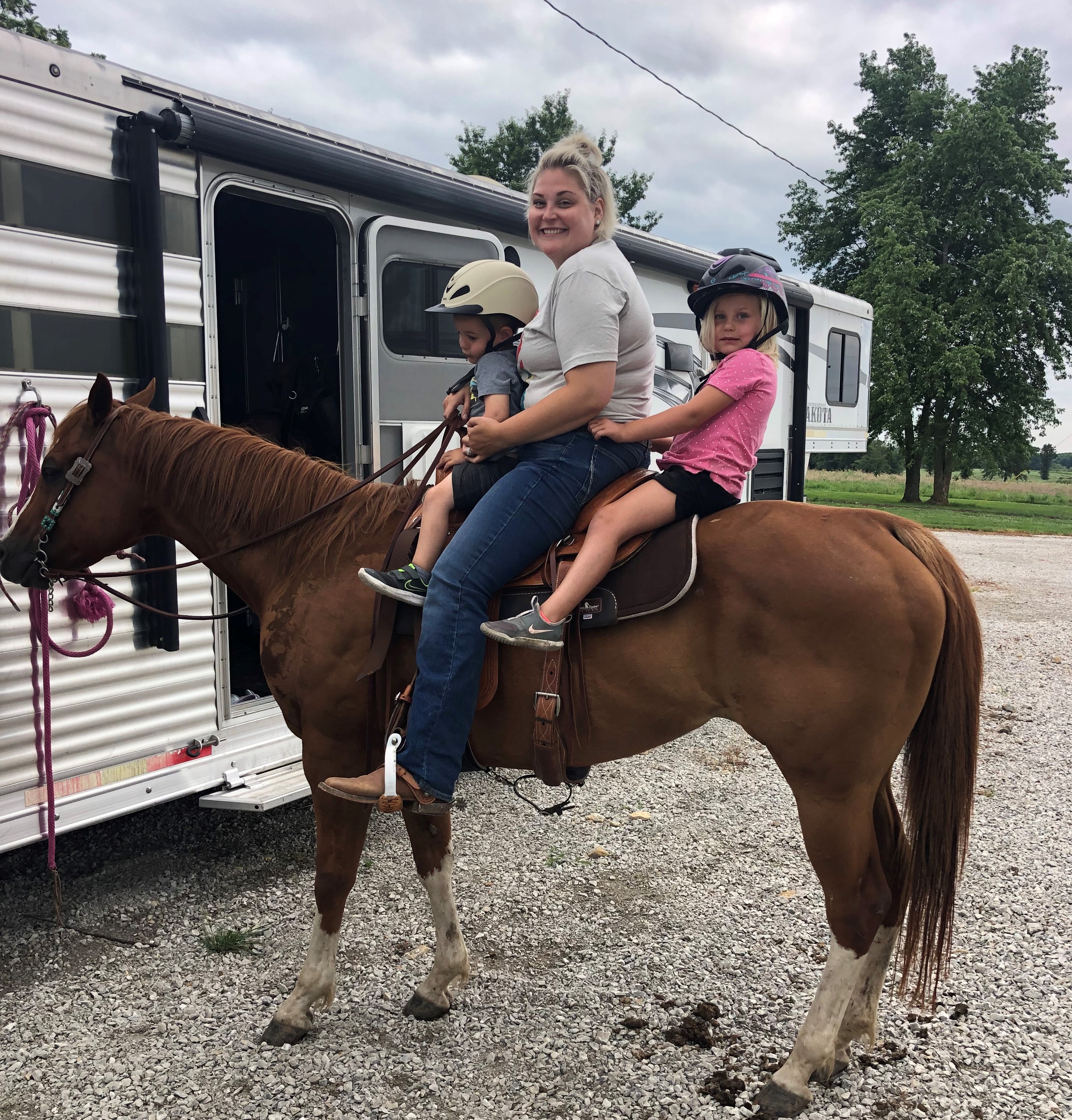 Rebecca Jean "Becky" (Perlenfein) Higgs was born November 1, 1991 in Kansas City, Missouri and departed this life on January 13, 2022 at her home in Kingsville, Missouri, surrounded by the love of her family, at the age of 30 years, 2 months and 12 days.
She was the daughter of Allen H. Perlenfein and Jaclyn L. (Schmoll) (Perlenfein) Parris.
Becky spent her younger years in Pleasant Hill, Missouri, graduating from Pleasant Hill High School in 2010. While in high school she obtained her CNA Certification from the Cass Career Center. She went on to further her education at the University of Central Missouri in Warrensburg, obtaining a Bachelor of Science Degree with a Major in Nursing. After graduating UCM, Becky took a position at St. Luke's East Hospital in Lee's Summit, Missouri, where is worked until July of 2021 when declining health forced her retirement.
On June 14, 2014, Becky was united in marriage with Keith William Higgs in Pleasant Hill, Missouri. After their marriage they lived in Holden, Missouri until the spring of 2017 when they purchased a farm in Kingsville, Missouri and moved there to make their home.
Becky was the consummate "Country Girl" who loved being outdoors and working on the farm alongside her husband. She was involved in all the aspects of farm life, including baling hay. She enjoyed horseback riding, trail rides with friends, and 4 wheeling. Becky also loved to socialize, being around family and life-long friends was the number 1 priority in her life.
Becky was preceded in death by grandparents; Clarence and Lillian Schmoll, Ruby Jean Perlenfein, and Russell and Juanita Parris.
She is survived by her husband, Keith Higgs, son, Nash Higgs and daughter, Kinley Higgs, all of the home. Her father, Allen Perlenfein of Pleasant Hill, Missouri; her mother, Jackie Parris and husband Ronnie of Pleasant Hill, Missouri; sister, Kimberly Perlenfein of Pleasant Hill, Missouri; step-sisters, Misha Parris and Kelly Parris both of Independence, Missouri; mother-in-law, Shelly Bagby and husband Gary of Pleasant Hill, Missouri; father-in-law, Kenny Higgs of Pleasant Hill, Missouri; brother-in-law, Blake Higgs and wife Morgan of Pleasant Hill, Missouri; grandmother-in-law, Margaret Ford of Blue Springs, Missouri; grandparents-in-law, Gearld and Marie Bagby; other relatives and many, many friends.
The family of Rebecca Jean "Becky" (Perlenfein) Higgs will receive friends from 4:00 – 7:00 p.m. Monday, January 17, 2022 at the Wallace Funeral Home in Pleasant Hill, Missouri. Funeral Service will be held at 1:00 p.m. Tuesday, January 18, 2022 at the funeral home with Keith Higgs and Kimmie Perlenfein, officiating. Prayer will be given by David Parris. Casket Bearers will be Blake Higgs, Spencer Moore, Chris Foley, Clayton Norvell, Bryan Moon and Tyler Emerick. Interment will be in the Strasburg Cemetery. Contributions are suggested to Keith Higgs for the benefit and future education of the children.
Due to the increase of COVID cases in this area, the family is requesting masks be worn at both the visitation and funeral service.