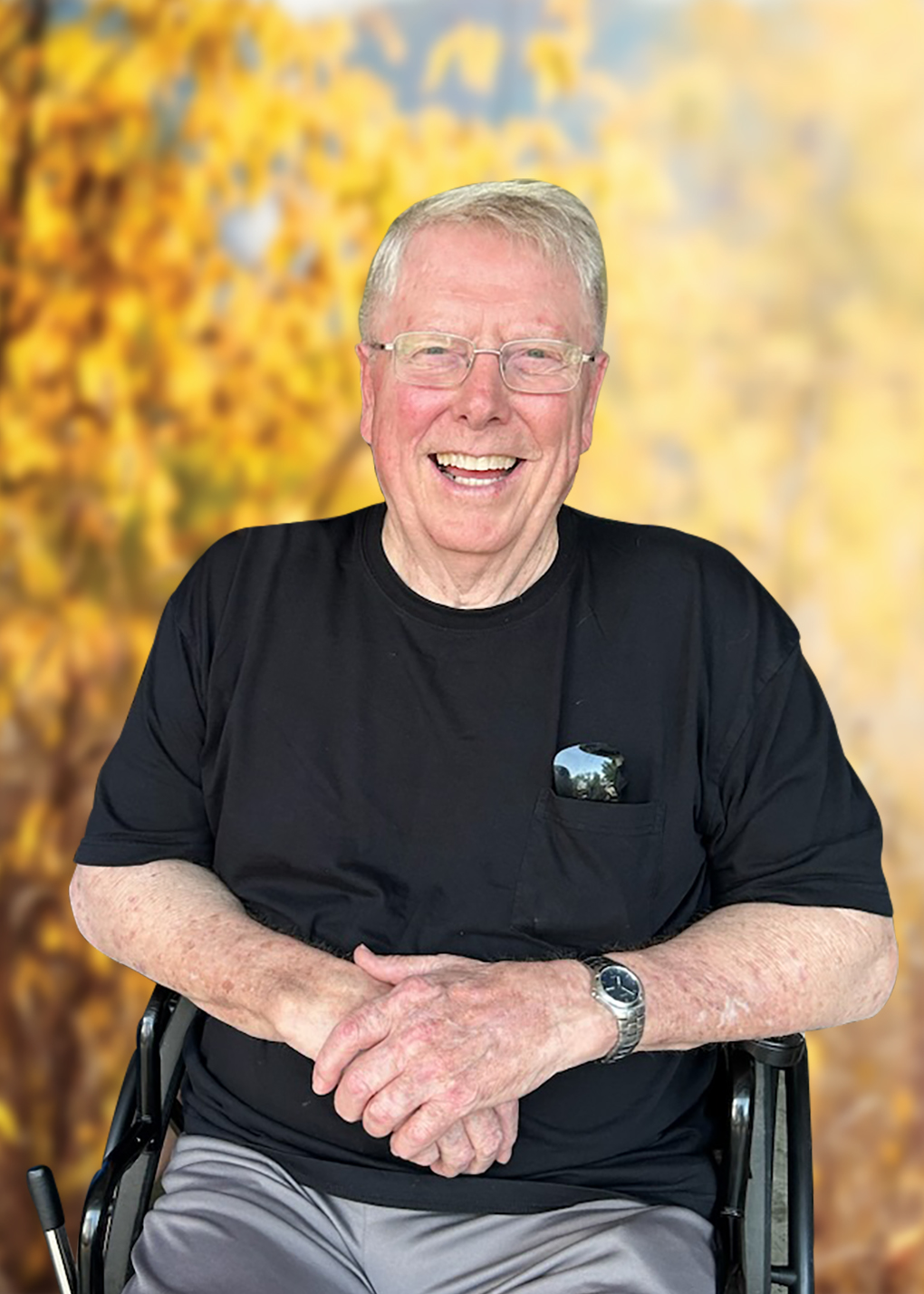 Phillip Leroy Baumhoff
With great sadness, we announce the passing of Phillip Leroy Baumhoff, 80, of Harrisonville Missouri, formerly of Cleveland, Missouri. Phillip passed away at home surrounded by loved ones on Friday, September 15, 2023. He battled serious health issues for the last seven years of his life, and despite the pain, he stayed strong until the end and never lost his sense of humor.  
Phillip was born on March 11, 1943, in Kansas City, Missouri, to Herbert B. Baumhoff and Verna Parker Baumhoff. Phillip lived the majority of his life in Cleveland, Missouri. He was a graduate of Cass-Midway High School Class of 1961. He raised a family in Cleveland, and during those years, he served on the city council, coached girls' softball, little league baseball, and football, and served two terms as the president of the Cass Midway school board. He worked for Deluxe Check Printers for 21 years and retired in 1998. Of all the jobs he had in life, the one he did the best was the job of "Dad." 
Phillip was a loving father, grandfather, friend, neighbor, and a bonus Dad to many. He was always ready to lend a hand to those in need. He never wanted anyone to go without. He was a longtime supporter of the Salvation Army and Paralyzed Veterans of America organization. Before his health issues, he loved to ride his motorcycle, attend parties, and do volunteer work with his dear friend and unofficial social director, Dee Grout. Some of his fondest memories were family road trip vacations when his kids were growing up, the time he went sky diving, and his trip to the Albuquerque hot air balloon festival. He loved his kids, but his greatest joy was his grandson Brody's birth. They were two peas in a pod from day one, and he made sure Brody had all that his heart desired. The bond between them was exceptional. He always had a joke or limerick to tell, and nobody thought he was funnier than he did, and he loved to laugh.
Phillip was united in marriage with Paula Huff in 1964. Even though the marriage ended in 1988, they remained lifelong friends. From that marriage, two children were born—a son, Jason, and a daughter, Julie. Phillip was preceded in death by his parents, a brother, Herb Baumhoff, and a sister, Barbara Robinett. Phillip is survived by his daughter Julie Colley (Colin) of Lenexa, KS, his son Jason Baumhoff (Christy) of Clinton, MO, a grandson Brody Brown of Lenexa, KS, and a granddaughter Lauren Liechti of Gower, MO, and a sister Pamela Bailey (Tom) of Cleveland, MO and many other friends and loved ones.
The family would like to extend a special thank you to Lisa Allin for the care and friendship she provided Phillip in the final year of his life. It truly made a difference in his quality of life, and also to his friends, neighbors, and staff at Harrisonville Heights for being such a loving, caring, inclusive community to him with his limited mobility.   A special thank you to the team at Crossroads Hospice for the exceptional care he received in his final weeks.
Phillip was cremated under the direction of Wallace Funeral Home in Pleasant Hill, MO. A visitation will be held on Saturday, October 14th, from 1:30-3:30 p.m. at the Harrisonville Heights Community Room at 201 Jesi Ave in Harrisonville, MO. This is a casual come-and-go celebration of his life to pay respects and share memories. If you have any stories or pictures, you would like to share, or to mail cards etc. They can be sent to Julie Colley at 17800 W. 94th Ct Unit 26205, Lenexa, KS  66219