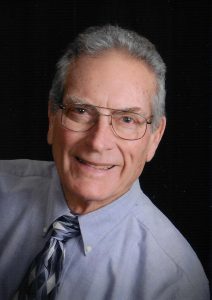 Neal Eugene Cline was born March 19, 1931 in Minneapolis, Kansas and departed this life on August 2, 2018 at his home in Pleasant Hill, Missouri surrounded by the love of his family, at the age of 87 years, 4 months and 14 days.
Neal was the son of Wayne Cline and Vivien G. (Fetters) Cline. The home he was born in had several floors, his grandfather, who was the Sheriff, and his grandmother lived on one floor, his father, who was the deputy sheriff, and his mother lived on another floor and the ground floor of the home served as the jail, so Neal always said he was born in the jail.
When Neal was about 12, he and a friend rode their bicycles across the state of Kansas. The boys slept wherever they could, whether it be timber land or ditches.
In 1946, Neal's family moved from Sunflower, Kansas Ammunitions Plant to Kansas City where he graduated from East High School in 1949. In 1951, Neal was drafted into the army, so he joined the United States Navy and proudly served his country until February of 1956. He started his military service with 3-4 months in boot camp in San Diego, California, then he was reassigned to 500 Ammunition Ship AE9 where he spent 18 months. From there he was transferred to CVA 14 Ticonderoga as 3rd Class Gunner Mate after attending Bainbridge Gunners Mate School for 4 months were he was schooled on 20MM, 40MM 3"50 and 5"50 guns. He made up to rating of 1st Class Gunner Mate. He always said his mother's prayers protected him and got him through rough situations. His last assignment, before his honorable discharge in February of 1956, was on CUS II Intrepid Aircraft Carrier.
In February of 1956, a friend from work arranged a blind date for him with a young woman named Janet Sanders. He took her to eat pizza (the first time Janet had ever tasted pizza) and the date was a success. On May 4, 1957, Neal and Janet were united in marriage at the Methodist Church in North Kansas City and to this union three sons were born.
Neal attended AE Aircraft School and obtained his license to work on airplanes. He later worked as a sales consultant for Wyers Beauty Supply for 30 years and then took a position with State Beauty Supply for 10 years before his retirement.
Neal was preceded in death by his parents, Wayne and Vivien Cline and two sons, Kevin Dean Cline and Gregory Burton Cline.
He is survived by his wife, Janet Cline of the home; one son, Clifford Cline and wife Jane of Kansas City, Missouri; three brothers, John Cline, Evan Cline and wife Shirley all of Seattle, Washington, and Dan Cline and wife Toni of Liberty, Missouri; one sister, Janet Ferrett of Kansas City, Missouri; one daughter-in-law, Diane Cline Dotson of Kansas City, Missouri; Seven grandchildren, Ten great grandchildren, other relatives and many friends.
A Graveside Service will be held at 11:00 a.m. Wednesday, August 8, 2018 at the Pleasant Hill Cemetery with Chaplain Jim Tolliver officiating. Music will be by Matt Valois. Full Military Honors will be provided by the United States Navy and V.F.W. Post #3118 Honor Guard of Pleasant Hill.