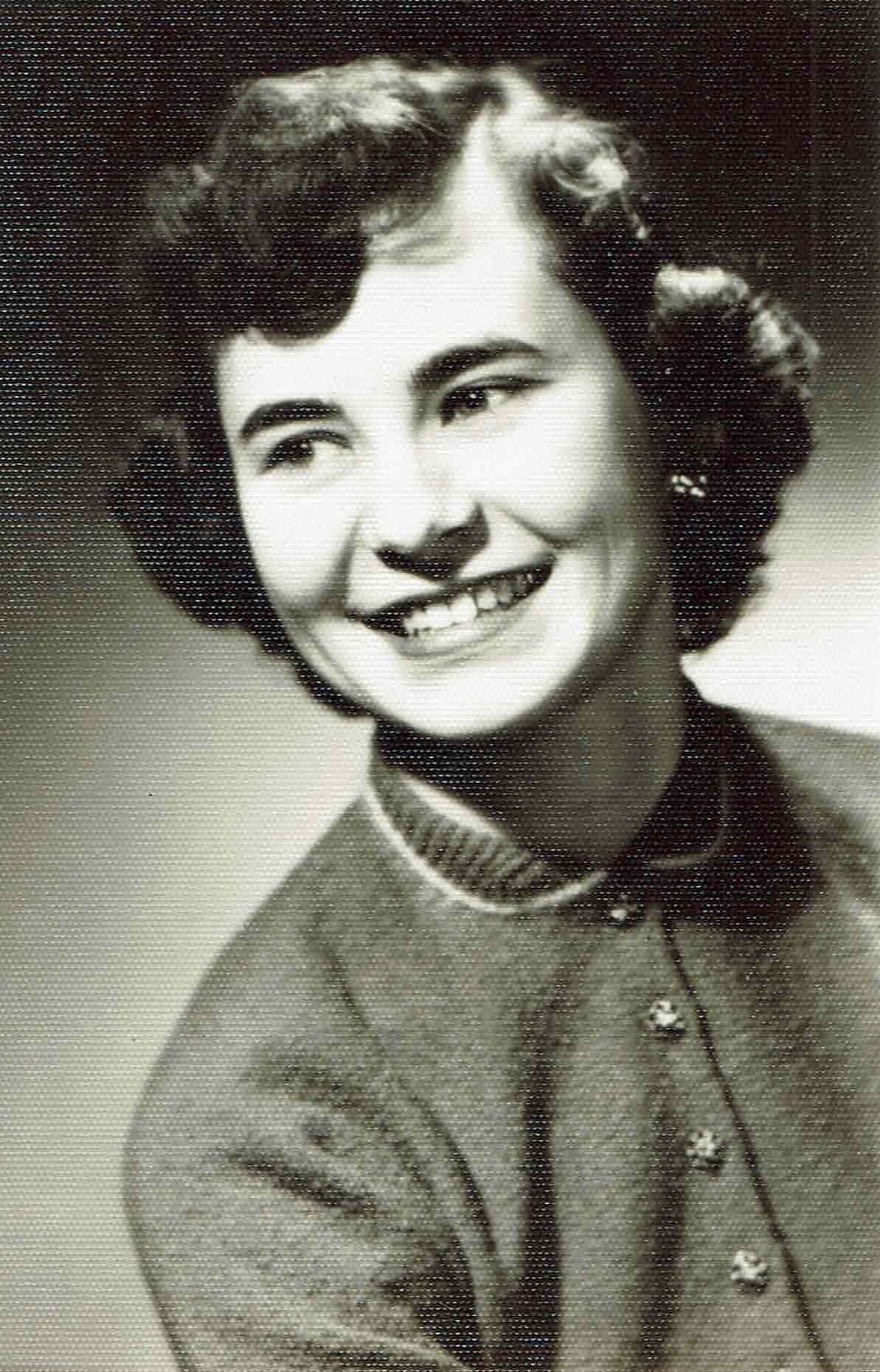 A big-hearted optimist who embraced a fierce love of life until the very end, Mary Patricia Tuttle Hampton passed away four days after her 86th birthday, on August 28, 2021.
Pat Hampton was born at home in Kansas City, MO on August 24, 1935. After living in Waldo, East Lynne and Strasburg, MO during the Depression, her family moved to Pleasant Hill, MO where her parents owned and operated the Pleasant Hill Pool Hall for over 40 years.
"Patsy" attended Pleasant Hill High School, graduating in 1953 as a member of the marching band and the yearbook staff. She attended the University of Central Missouri and earned a BS in Education in Business in 1958, and later continued her education at the University of Missouri, graduating in 1962 with a Master's in Education. Her love of Kansas City jazz blossomed during her college years and continued throughout her life.
A strong believer in the value of education and exposing students to new ideas, Pat began her teaching career at Belton High School, then continued teaching at Center High School, Trail Ridge Junior High School, and Shawnee Mission East High School. In 1979, she retrained in the field of library science at the University of Missouri – Kansas City and in 1981 became a school librarian at Olathe North High School. She retired in 2002.
Remarkable for her ability to stay positive and find the silver lining in any situation, Pat always tried to "bring a little sunshine" into the lives of those she encountered.  She loved people and took a personal interest in others' hopes, fears and dreams. Generosity of spirit was one of Pat's defining characteristics, as evidenced by her devoted caregiving of her mother and brother for over 20 years.
Pat also had an astute business sense and planned her employment and investments strategically. These talents, combined with her fortitude, independence, work ethic and determination empowered her to build security and a comfortable retirement for herself and her family.
But more than anything, she had a big heart. Pat approached life from a place of curiosity, positivity, joy and love. Her life truly personified 1 Corinthians 13:7, "Love bears all things, believes all things, hopes all things, endures all things."
Pat was an active member of Village Presbyterian Church in Prairie Village, KS and an enthusiastic supporter of the Pleasant Hill Historical Society. She is survived by her daughters Suzanne Hampton (Kourosh Raeen) and Sheryl Hampton (Tim Huggins) and her beloved grandson, Alexander Huggins, as well as by friends, neighbors, former colleagues, and devoted caregivers. 
She was preceded in death by her parents, William Edward Tuttle and Vivian Emelyn Patterson Tuttle, by her brother, Verlin Patterson Tuttle, and by her former husband of 30 years, Gene Hampton.
Graveside Service and Interment for Mary Pat "Patsy" (Tuttle) Hampton will be held at 10:00 a.m. Wednesday, September 1, 2021 at the Pleasant Hill Cemetery, Pleasant Hill, Missouri, with Mr. Bill Cotton officiating.
The family suggests contributions, "In Memory of Mary Pat Hampton", to the Pleasant Hill Historical Society, P.O. Box 31, Pleasant Hill, Missouri 64080.
Arrangements: Wallace Funeral Home