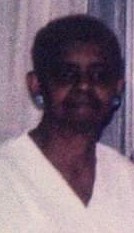 MARTHA E. (Page) BRYANT
Martha E. (Page) Bryant was born January 6, 1919 in Harrisonville, Missouri and departed this life on May 24, 2023 at Rockhill Nursing Center in Kansas City, Missouri, at the age of 104 years, 4 months and 18 days.
She was the daughter of LaFayette and Maryetta (Brown) Page.
Martha spent her younger years in Harrisonville, Missouri. On May 20, 1942 she was united in marriage with Mr. Perry Samuel Bryant in Belton, Missouri. After their marriage, Martha and Perry made their home in Pleasant Hill, Missouri. Mr. Perry Bryant preceded Martha in death on January 20, 1975. After his death, Martha continued to live in the family home in Pleasant Hill.
Martha worked at John Knox Village in Lee's Summit, Missouri where she provided compassionate care for her patients.
Martha enjoyed gardening and was well known for the beautiful flowers she raised. She also enjoyed keeping in contact with her friends, calling frequently just to check on them.
Martha was a member of the 2nd Baptist Church of Pleasant Hill, Missouri.
Martha's life truly revolved around her family. She was a dedicated and loving wife, mother, grandmother, great-grandmother and great-great grandmother and took great pride in her family and all of their accomplishments.
In addition to her husband, Perry Bryant, Martha was preceded in death by her daughter, Linda Pritchard and one grandson, Aaron Bryant.
She is survived by her son, Melvin J. Bryant and wife Helen of Kansas City, Missouri; three grandchildren, Melvin Z. Bryant and wife Doreen of Dallas, Texas, Tara Handy-Palmer and husband Henry of Churchville, Virginia and Jasmine Pritchard and husband Jason Harbonie of Pennsylvania; three great-granddaughters, Aerin Nicole Flournoy and husband Joshua, Amber Alexandria Bryant and Autumn Nicole Bryant; two great-great grandchildren, Aaron Lee and Joss Nicole Flournoy, other relatives and many friends.
Graveside Service and Interment for Martha E. Bryant will be held at 11:00 a.m. Thursday, June 1, 2023 at the Pleasant Hill Cemetery with Rev. Tim Casteel officiating.