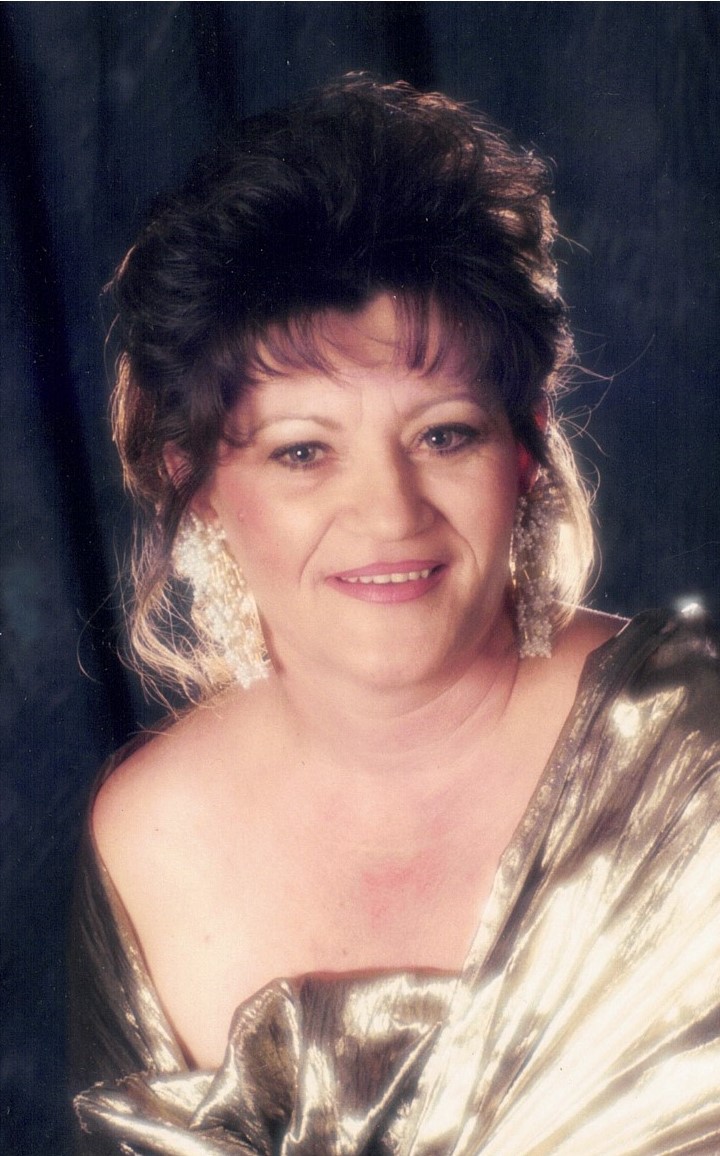 Lola Marie (Braaten) Barbarick was born August 10, 1954 in Oakes, North Dakota and departed this life on August 7, 2021 at her home in Kingsville, Missouri, surrounded by the love of her family, at the age of 66 years, 11 months and 27 days.
She was the daughter of Robert Olaf and Joan Faye (Billigmeir) Braaten.
Lola grew up in Bishop, California and was a graduate of Bishop High School. After high school, Lola obtained her CNA Certification and worked as a Psych Tech at Patton State Hospital in San Bernardino, California. Later she worked in nursing homes and as a private in-home-care provider. Along with her work in the health industry, Lola also did waitressing in several restaurants during her time in California.
On July 14, 2000, Lola was united in marriage with Darell Wayne Barbarick in Rialto, California. After their marriage, they moved back to Darell's hometown of Pleasant Hill, Missouri to make their home. For several years, Lola and Darell owned and operated the Railway Café in Pleasant Hill. After selling the café, Lola took a position with Pleasant Hill Cosentino's Price Chopper in the bakery department where she was not only a baker, but assistant manager. She worked at Price Chopper until she retired on October 1, 2020.
In 2019 Lola and Darell bought a farm in Kingsville, Missouri and moved to the country. Lola loved her farm. She liked gardening, working in her yard and she loved her farm animals, especially her Charolais calf, "Baby Cow Al".
Above all else, Lola loved her family. She was blessed with a heart of gold and would give you everything she had, and more if she could. Her love and kindness extended beyond her family to anyone in need.
Lola was preceded in death by her parents, Robert and Joan Braaten; mother and father-in-law, Henry and Louise Barbarick; daughter, Misty Cassidy; son, Chad Barbarick; grandson, Robert Olaf Goin; great-granddaughter, Chloe Louise; one brother; and her "Bestie Everything", Sharon Young.
She is survived by her husband, Darell Wayne Barbarick of the home; four daughters, Katrina Chuckapalli and husband Naveen of Holden, Missouri, Terasa Goin of Independence, Missouri, Lola Ann Barbarick and spouse Fawn Fossitt of Kingsville, Missouri, and Annette Barbarick and husband Damian Larsen of Lee's Summit, Missouri; five sons, Wesley Barbarick and wife Bee of Overland Park, Kansas, Brad Barbarick and Elaine of Cherry Valley, California, Ronnie Lee Stroud and wife Marissa Jones of Columbia, Missouri, Rusty Lee Barbarick and wife Brooke Taylor of Garden City, Missouri, and Nicholas Barbarick of Joplin, Missouri;  10 grandchildren, Richard "Isaac" Garcia and wife Margaret Durst of Pleasant Hill, Missouri, Rosemarie Garcia and husband Michael Dickey of Pleasant Hill, Missouri, Amber Hobbs of Bowling Green, Missouri, Sarah Rich, Cadence Rich, Barami Barbarick, John Darell "J.D." Summit, Riley Barbarick, Carter Taylor and Rhyker Stroud; six great-grandchildren, Gabriel Dickey, William Dickey, Maximilliano Barbarick, Octavia Garcia, Hunter Fuggett and Kylee Fuggett.; one brother, two sisters, other relatives and many, many friends.
Per Lola's wishes, cremation has been accorded.
The family of Lola Marie (Braaten) Barbarick will receive friends from 4:00 – 6:00 p.m. Wednesday, September 8, 2021 at the Wallace Funeral Home, Pleasant Hill, Missouri. A Memorial Service will immediately follow at 6:00 p.m. at the funeral home with Pastor Dale Swartz officiating. The family suggests contributions to the American Cancer Society in memory of Lola Marie Barbarick.