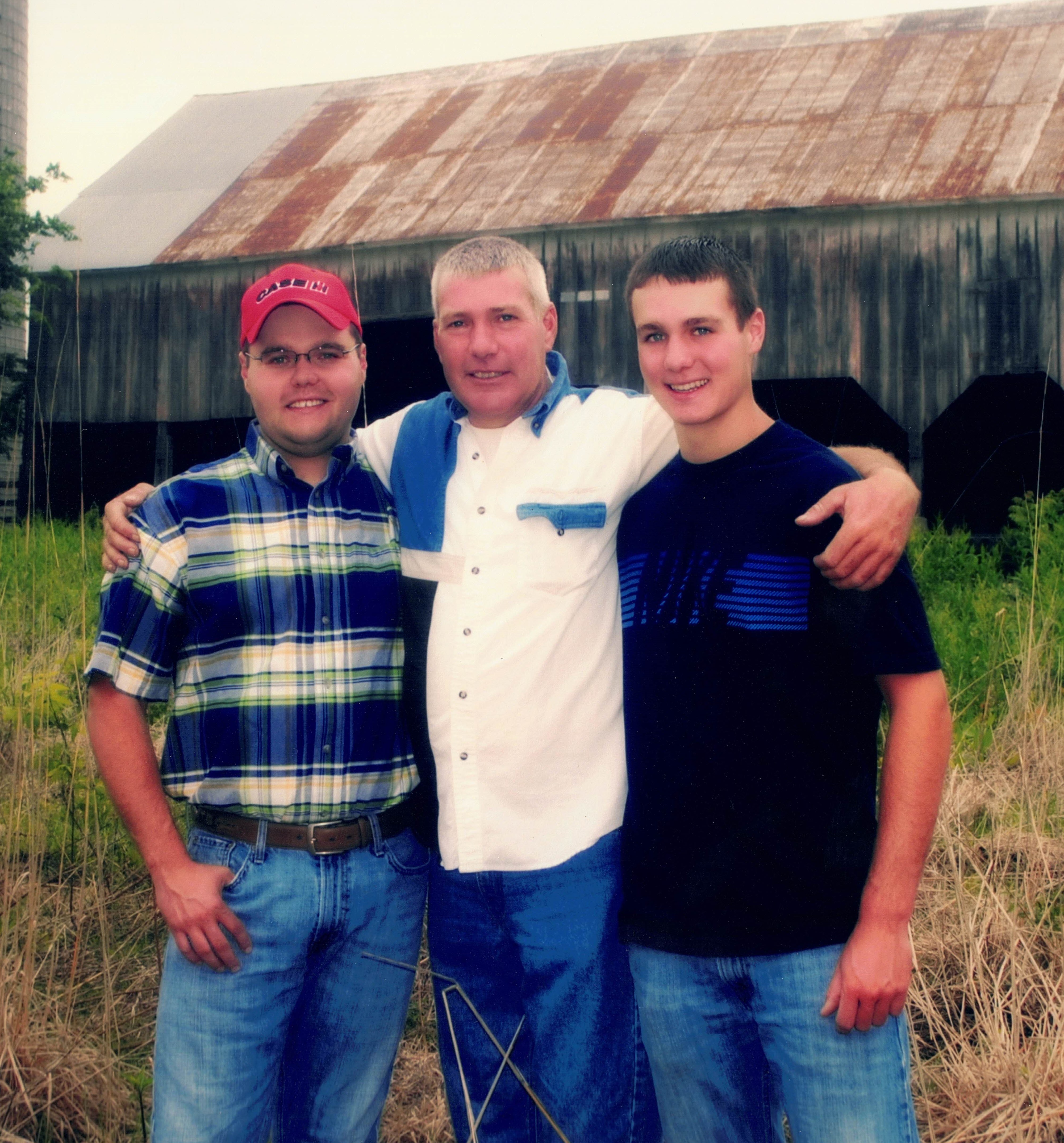 KENNETH WILLIAM "Kenny" HIGGS
Kenneth William "Kenny" Higgs was born March 5, 1965 in Kansas City, Missouri and departed this life, unexpectedly, on April 16, 2023 at Lee's Summit Medical Center in Lee's Summit Missouri, at the age of 58 years, 1 month and 11 days.
He was the son of Jack Warren and Shirley Mae (Herter) Higgs.
Kenny spent his entire life in Pleasant Hill, Missouri, graduating from Pleasant Hill High School in 1983.
Kenny worked in the construction field all of his adult life, starting after high school with Terry Hayes as a form setter, then, in 1989, he went to work for Radmacher Brothers Excavating. In 2005, Kenny started his own business, Kenneth Higgs Excavating, a business he was still running at the time of his death. Kenny was a member of Operating Engineers Union Local #101 and had been a member of the Carpenters Union.
Kenny enjoyed working and took little time off, but when he did, he enjoyed spending time with friends, cooking and occasionally, playing his guitar.
Above all else, Kenny loved his two sons, Keith and Blake, and his three grandchildren.
Kenny was preceded in death by his father, Jack Warren Higgs on July 9, 1999; brother, Mike Higgs on July 27, 2009 and his daughter-in-law, Becky Higgs on January 13, 2022.
He is survived by two sons, Keith William Higgs of Pleasant Hill, Missouri and, Kenneth Blake Higgs and wife Morgan also of Pleasant Hill, Missouri; his mother, Shirley (Herter) Higgs of Harrisonville, Missouri; brother, Gary Higgs and wife Lori of Florida; two sisters, Karen Higgs of Harrisonville, Missouri and, Linda Davis and husband John of Belton, Missouri; three grandchildren, Kinley Blake Higgs, Nash William Higgs and Avery Blake Higgs; other relatives and many, many friends.
The family of Kenny Higgs will receive friends Sunday, April 23, 2023 from 1:00p.m. – 3:00 p.m. at the Wallace Funeral Home in Pleasant Hill, Missouri. Funeral Service will be held at 1:00 p.m. Monday, April 24, 2023 at the funeral home with Ron Ponder officiating. Casket Bearers will be Tom Radmacher, Kenneth Radmacher, Ryan Radmacher, Stacy Bryant, Bruce Ponder and Gary Higgs. Interment will be in the Strasburg Cemetery.