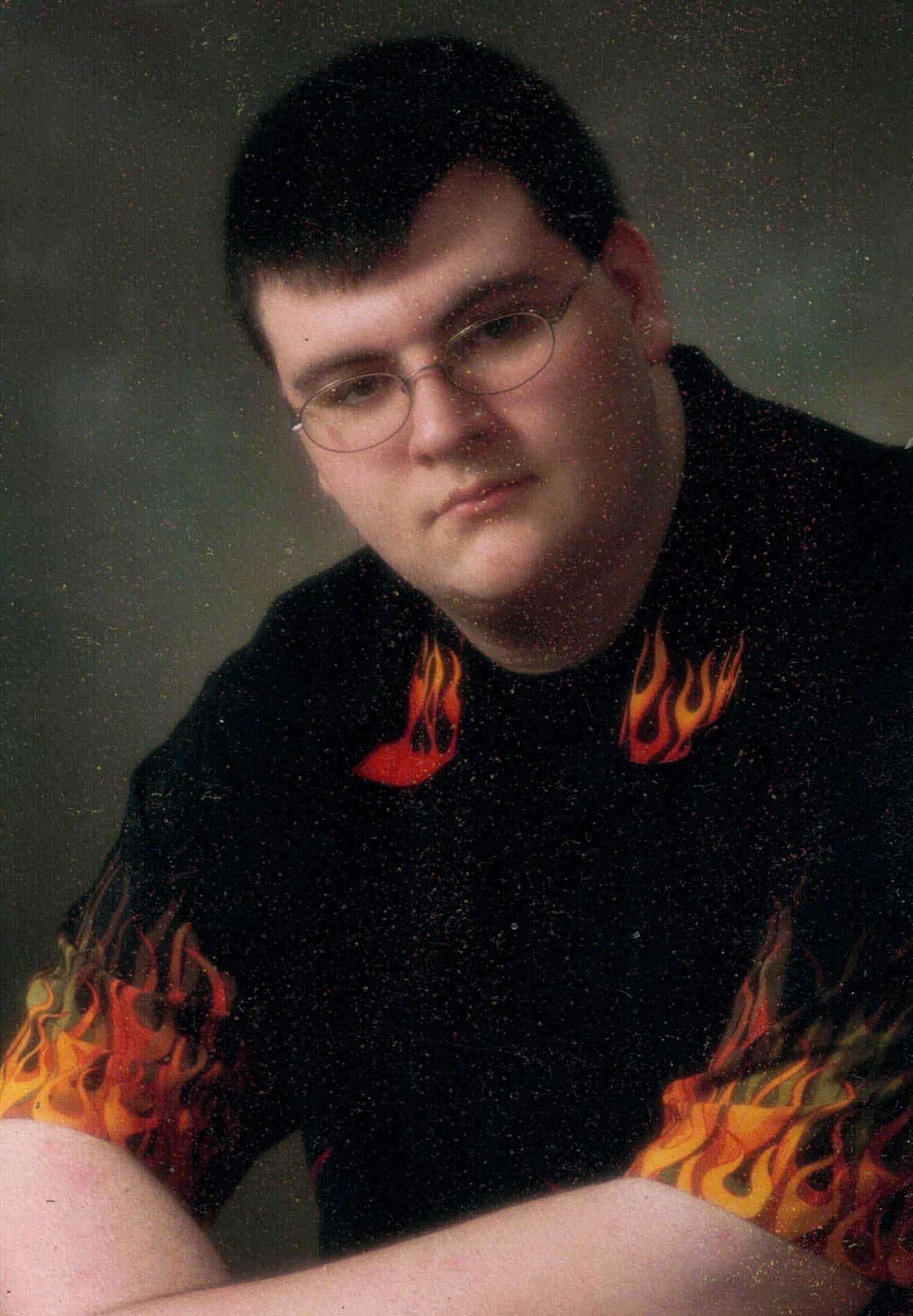 Keefe Colin Coleman
July 20, 1985 – July 4, 2022
Keefe went to be home with his Lord and Savior Jesus Christ July 4, 2022 from complications with MRSA and diabetes.
Keefe was born July 20, 1985 in Kansas City, MO to Rick "RC" and Cheri (Rasmussen) Coleman. He graduated from Hickman Mills Senior High School in 2005. He completed one year at Longview Community College. He is survived by his parents, Rick and Cheri, brothers Rorian "Rory" and Brendan Coleman, Aunt Sherrie Kay Wyman, Aunt Abbie Rasmussen, Uncle Chris and Aunt Lyn Rassmusen, Uncle Tracy and Aunt Renada Rasmussen, as well as many cousins.
Keefe is preceeded in death by Grandparents Ruby, Harry, and Venita Coleman, Leon Rasmussen, Dick and Mary Jean Leighton, Aunt Debbie Rasmussen, Aunt Beth (Coleman) Williams, and Uncle Steve Mueller.
Keefe was a kind and gentle soul with a wonderful sense of humor, taking every opportunity to make everyone laugh and lift their spirits. He enjoyed history and learning about ancient civilizations, cultures, and mythology. He loved watching movies and anime, as well as playing video and table top games. He was loved by all who came to know him and will be greatly missed.
A private memorial service will be held for the immediate family. In lieu of flowers the family suggests donations to Harvester's Community Food Network or a charity of your choice.