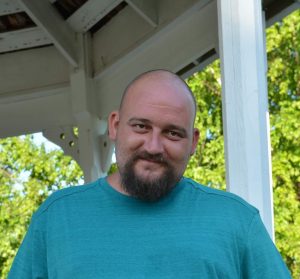 Justin Tyler Gallegos was born March 30, 1990 in Kansas City, Missouri and departed this life, unexpectedly, on September 16, 2020 at Lee's Summit Medical Center in Lee's Summit, Missouri at the age of 30 years, 5 months, and 17 days.
He was the son of Brenda (Gray) Gallegos and Don Mosley.
Justin spent most of his life in Pleasant Hill, graduating from Pleasant Hill High School in 2008. After graduation, Justin worked several places, including Miller's Towing Service and Professional Tree Care before studying wind turbine maintenance at Pinnacle Career Institute. Justin grew up going to tree jobs with his mom and dad as they built the family tree trimming business and ultimately opted to work alongside his dad as Foreman of Don's Complete Tree Service.
In 2011, Justin fell in love with Brandie Kirkbride and together they became parents to five little girls, Zariah, Keira, Kaleya, Zabrina and Maleyah. Justin was so proud of his daughters and worked hard to provide for his family. He was also a loving son, brother, grandson and a true friend to many. He was always quick to lend a hand and would drop what he was doing at a moment's notice to help anyone in need. Justin had a big heart and was loved by all.
When time allowed, Justin's favorite hobby was fishing. He grew up playing baseball and football and was a huge Chiefs and Mizzou fan.
Justin is survived by his mom and dad, Brenda Gallegos and Don Mosley of Pleasant Hill, Missouri; his partner of 9 years, Brandie Kirkbride of the home; his daughters, Zariah Kirkbride, Keira Gallegos, Kaleya Gallegos, Zabrina Gallegos and Maleyah Gallegos all of the home; his sister, Jessica Gallegos of Fayetteville, Arkansas; his maternal grandmother, Donna Gray of Belton, Missouri; other relatives and many, many friends.
The family of Justin Tyler Gallegos will host a Celebration of Life Gathering from 3:00 – 6:00 p.m. on Saturday, September 26, 2020 at the Pleasant Hill City Lake, Lion's Park Shelter House (first pavilion on the right with a playground, after entering the main gate).
Contributions, in memory of Justin Tyler Gallegos for the future care and education of his daughters, may be made to Don Mosley and mailed in care of the Wallace Funeral Home, 422 N. Lake Street, Pleasant Hill, Missouri
Cremation arrangements entrusted to Wallace Funeral Home, Pleasant Hill, Missouri.