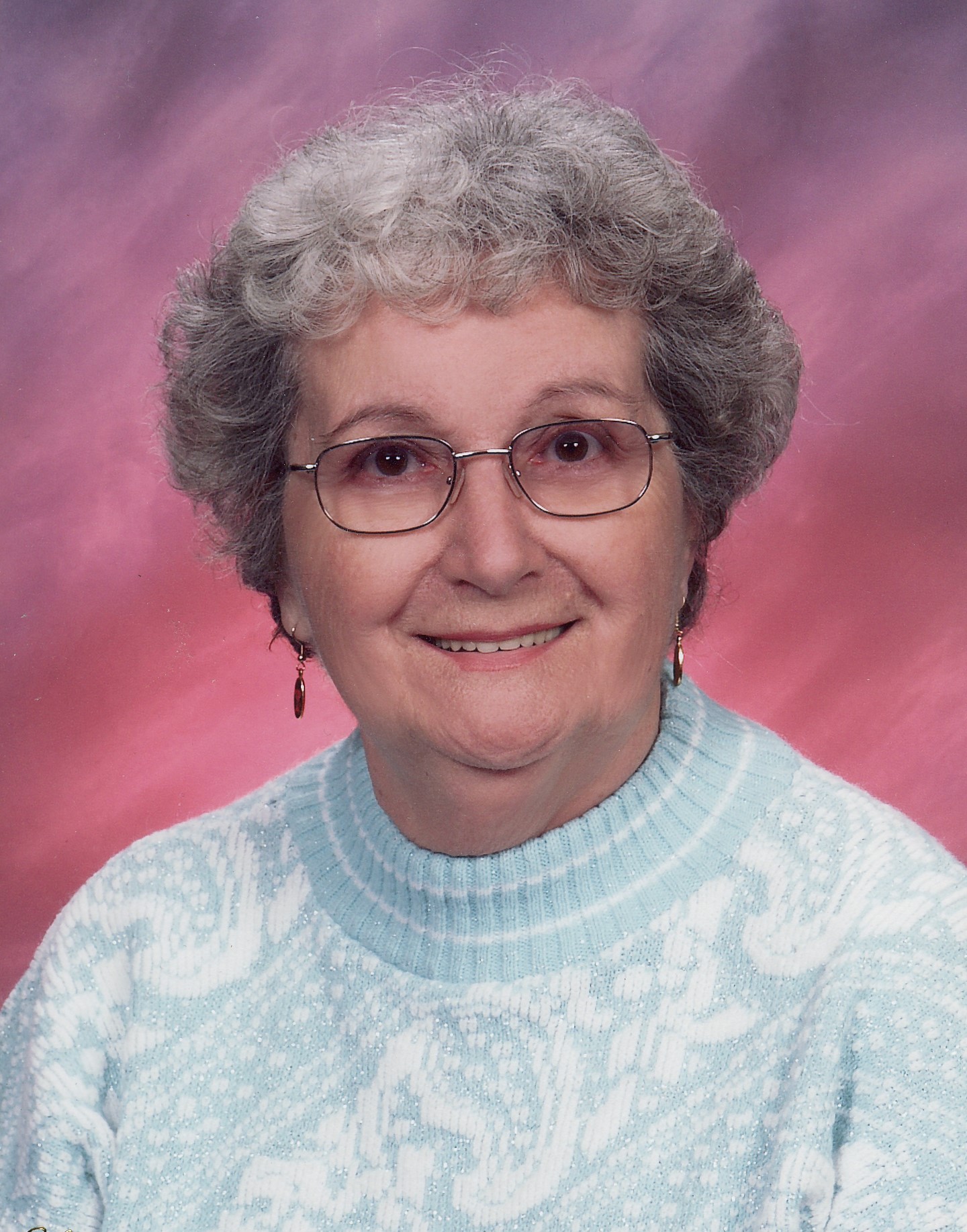 December 17, 1929 – June 28, 2021
(Obituary written by Juanita Irene (Sheridan) George)
I was born in Shenandoah, Iowa on December 17, 1929, the daughter of Homer Perle and Alice (Lawrence) Sheridan. I attended 1 -7th grades in Essex, Iowa. My family moved to Independence, Missouri in 1942. I attended Sr. high School at Northeast in Kansas City. After the death of my father in 1946, I got an evening job with South Western Bell Telephone Company so I attended my senior year of school and graduated from Wm. Chrisman High School in 1947.
I married Orville Craigg in 1948 and we were divorced in 1950. Our son, Rodney was born in May 1950. I then worked at Lake City Plant and through a co-worker, I met Robert Lee George. We were married in February 1953. Our son, Robert Alan George was born in April 1954. Robert Lee George adopted Rodney in 1955.
I worked for United Telephone Company in Pleasant Hill, Missouri until they went dial. I then worked at Western Electric in Lee's Summit, Missouri until my retirement in 1985 with 25 years of service with AT & T. I then wanted part-time work so I worked for Dr. Ethel Stalling, D. C. for about 4 years.
Robert Lee and I did some traveling in the 1990's. We celebrated our 50th Wedding Anniversary February 6, 2003. Robert Lee passed away on April 10, 2003.
My brothers were Elwood John Sheridan, Homer Phillip Eugene Sheridan and Duane Arthur Sheridan. Elwood and Duane are deceased, Gene and wife Irene live in Lee's Summit, Missouri.
I was blessed with two wonderful sons, Rodney Bruce George (Ellen) of Pleasant Hill, Missouri and Robert Alan George and wife Bernadine of Nevada, Missouri, who have given me 6 grandchildren and 8 great-grandchildren: Rodney's children are Matthew George, Peter George, Maria Stevens and Paul George. Robert's children are Rebecca Murray and Robert Scott George. Great-grandchildren by Maria and Shane Stevens are Elena, Luke, Alexandra and Benjamin; Great-grandchildren by Robert Scott and Jessica George are Robert Kordell and Parker Lee George; Great-grandchildren by Rebecca Murray are Ryan and Geoffrey Murray. Rodney's three boys have not married yet.
I first accepted Christ when I was 9 years old in Iowa. I repeated it again and joined First Christian Church in 1957 in Pleasant Hill, Missouri. I have worked at the Church in many ways. I have been a deaconess for many years; worked as office secretary, treasurer and on many committees including Women's Group, (serving as Chairman several years). I belonged to the Business Women's Club in 1960. I helped restart the Ladies Auxiliary V.F.W. to Post #3118 of Pleasant Hill in 1964 and served as president several times and as treasurer for over 28 years. I am a life member and was given a 50-year pin in 2014. I served as District 6 President 1966-67. I joined the Ivy Leaf Chapter of the Order of the Eastern Star and have been an active member since January of 1969, receiving a 50-year pin in January of 2019. I have served as Worthy Matron three times and served in all stations except two; was appointed District Deputy Grand Matron of 34th District of Missouri, and Grand Representative to Minnesota.
In Lieu of flowers, I would like memorials to any of the following; First Christian Church of Pleasant Hill Memorial Fund; V.F.W. Auxiliary #3118 Voice of Democracy Fund; Masonic Home of Missouri or American Heart Association – my friends can decide.
Services for Juanita Irene (Sheridan) George are as follows; Order of the Eastern Star Service will be held at 5:30 p.m. Monday, July 5, 2021 at the Wallace Funeral Home in Pleasant Hill, Missouri. The family will receive friends following the Order of the Eastern Star Service at the funeral home on Monday from 6:00 – 7:00 p.m. Funeral Service will be held at 10:00 a.m. Tuesday, July 6, 2021 at the funeral home with Rev. R. Thomas George and Rev. D. Kent Deubner officiating. Vocalist, Julia Patterson Johnson. Casket Bearers are Scott George, Kordell George, Ryan Murray, Bruce Patterson, Danny George and Paul George. Interment will be in the Pleasant Hill Cemetery.