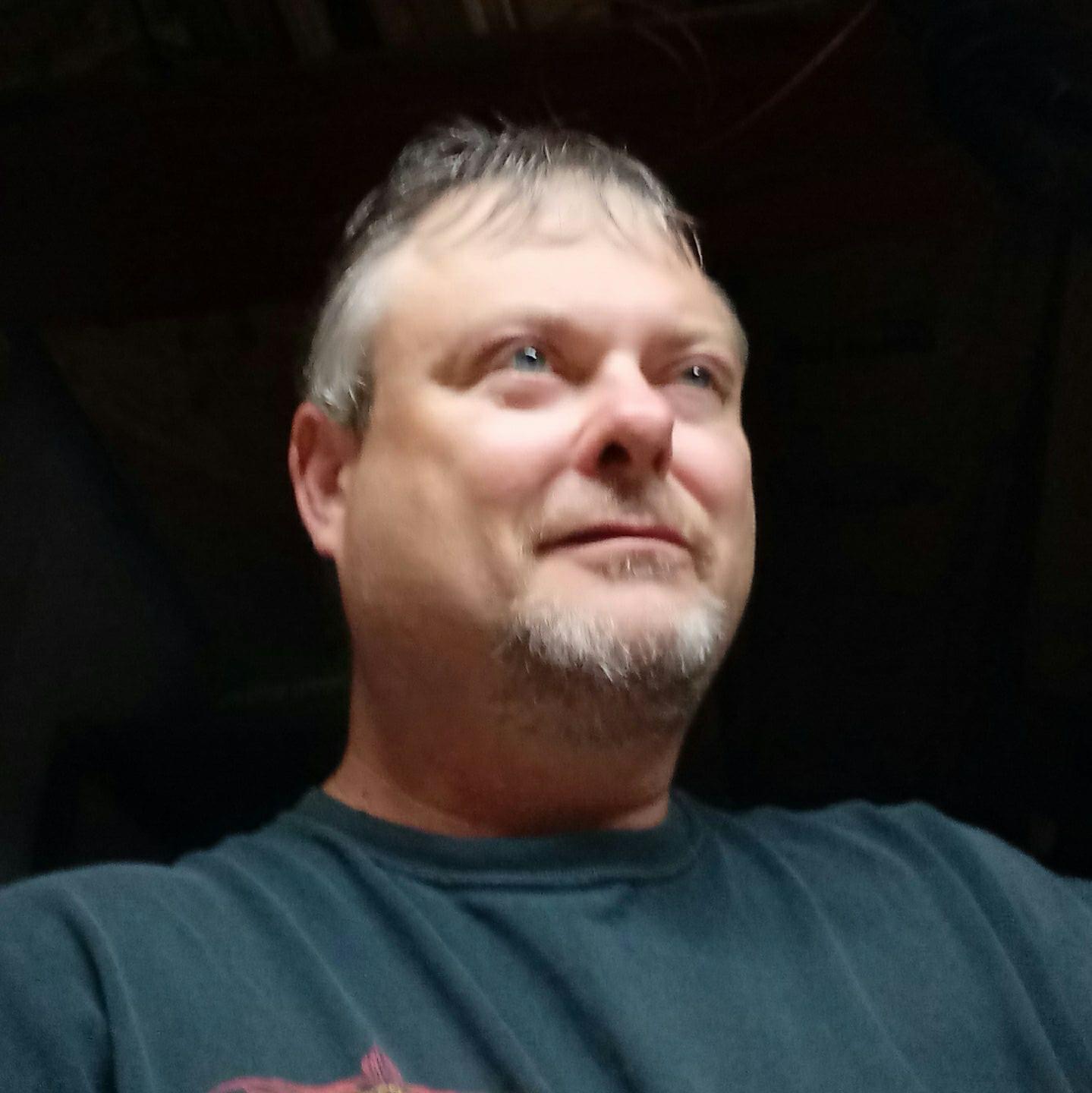 John Clifton Friel was born January 14, 1970 in Kansas City, Missouri and departed this life, unexpectedly, on June 20, 2021 in Belton, Missouri at the age of 51 years, 5 months and 6 days.
He was the son of Penny and Sherman Brown.
John spent his younger years in Lee's Summit, Missouri where he attended school. He later attended the Electronic Institute where he was the top student in his class as well as class president, graduating with a degree in Electronic Engineering.
John's employment in the electronic engineering field involved extensive travel. He always said he had worked in every state in the continental United States. Eventually, John worked his way back to the Kansas City area to make his home. After a devastating motorcycle accident three years ago which forced John into an early retirement, he moved to Pleasant Hill, Missouri to make his home with his nephew, Mike Dains and Mike's wife Jayme.
John enjoyed fishing, bow hunting, playing poker, riding his motorcycle and playing video games. He also enjoyed cooking and was well known for making "love sandwiches" for his family and friends. John was also an avid Kansas City Chief's fan.
Above all else, John loved his family and spending time with them.  He loved talking about his children and grandchildren and took great pride in all their accomplishments.
John was preceded in death by his mother, Penny Brown and sister, Debi Dains.
He is survived by three sons, Lucas John Linden of Sabetha, Kansas, Garrett Friel of Independence, Missouri and Jordan Friel of Gladstone, Missouri; two daughters, Julianne Smith of Pleasant Hill, Missouri and Madison Harrell and husband Andy of Sabetha, Kansas; grandchildren, Norah, Shaeleigh, and Violet Penny;  father, Sherman Brown of Pleasant Hill, Missouri; one brother, Mike Parrish of Las Vegas, Nevada; one sister, Sherry Ray and husband Jamie of Pleasant Hill, Missouri; six nieces and nephews, seventeen great nieces and nephews, numerous great-great nieces and nephews (and was considered an uncle to all their friends), other relatives and many friends.
Cremation has been accorded. The family of John Clifton Friel will receive friends at a Celebration of Life visitation on Sunday, June 27, 2021 from 2:00 – 4:00 p.m. at the Wallace Funeral Home in Pleasant Hill, Missouri.
Inurnment will be held at the Pleasant Hill Cemetery at a later date.