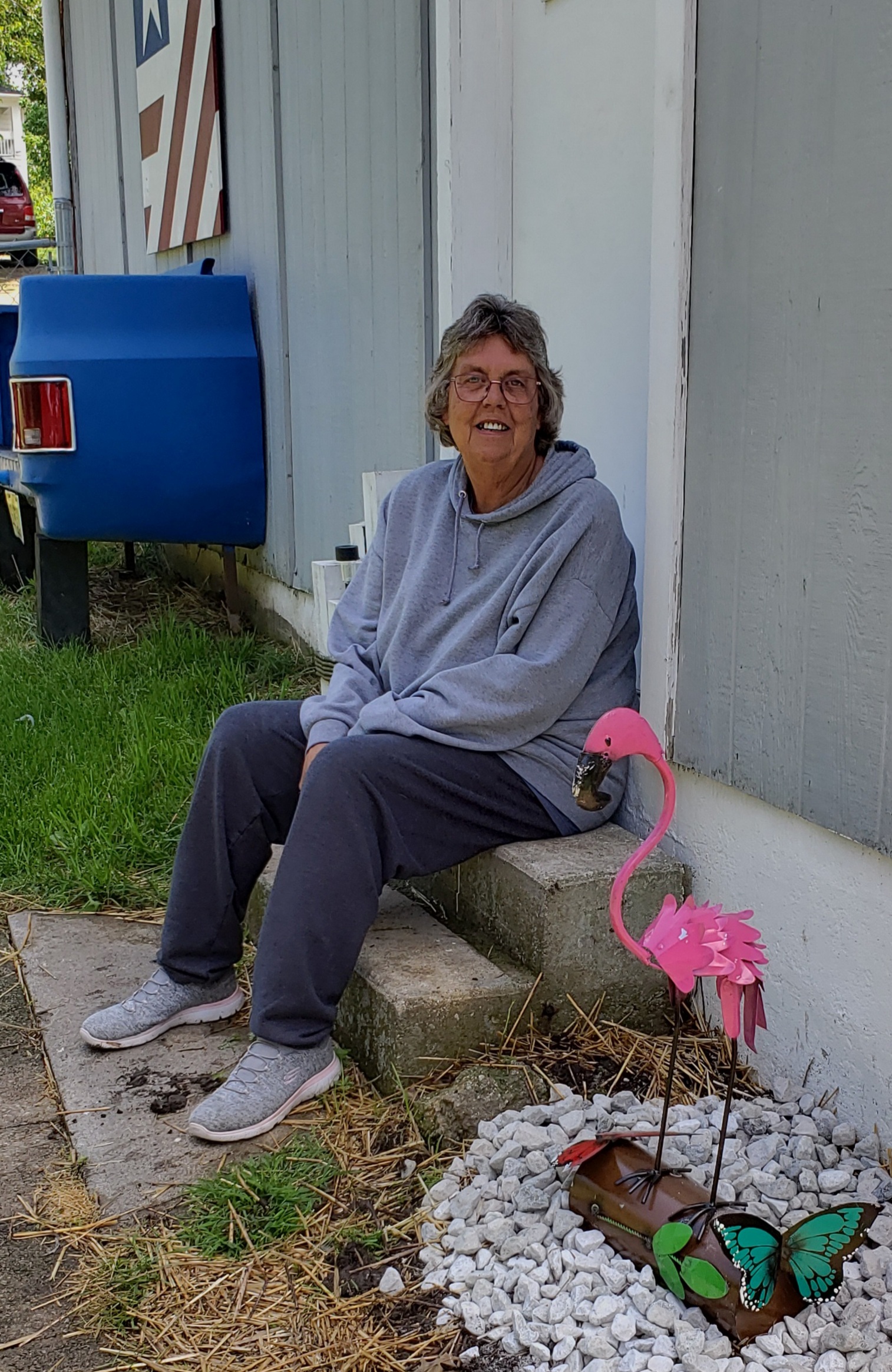 JOANNE (White) MCDANIEL
JoAnne (White) McDaniel, 63, of Pleasant Hill, Missouri passed away Friday, January 20, 2023 as a result of her battle with cancer. Her friends and family were by her side when she drifted off to be with the Lord.
She was the daughter of William A. White, Sr. and Delores M. (Bauman) White.
JoAnne spent most of her life in Pleasant Hill, graduating from Pleasant Hill High School in 1977 and continued her education at Central Missouri University in Warrensburg, Missouri where she obtained a teaching degree in 1981.
On June 3, 1989, JoAnne was united in marriage with David Alan McDaniel at the First Baptist Church of Pleasant Hill and to this union 3 sons were born, Dalton, Christopher and David. After their marriage, JoAnne and Dave made their home in Pleasant Hill.
Until declining health forced her retirement, JoAnne worked for CASCO Area Workshop in Harrisonville, Missouri as a Service Staff Coordinator, a job she dearly loved.
JoAnne was an avid animal lover, especially dogs. She was dedicated to animal rescue and providing good homes to animals in need. She also enjoyed craft shows, antiquing, and motorcycle riding with her husband and friends.
JoAnne was a loving, supportive and dedicated wife, mother, grandmother, sister and aunt. She thoroughly enjoyed time spent with her family.
JoAnne was preceded in death by her parents, William A. White, Sr. and Delores White and, one brother Bill White, Jr.
She is survived by her husband of over 33 years, Dave McDaniel of the home; three sons, Dalton McDaniel of New York, New York, Christopher McDaniel of St. Louis, Missouri and David McDaniel and wife Lauren of Tampa, Florida; one brother Mike White of Pleasant Hill, Missouri; sisters-in-law, Sandy White and Zoe White both of Pleasant Hill, Missouri and two grandchildren, Theodore and Benjamin. JoAnne will be missed by nieces, Amy White and Amara White and one nephew, Jason White, other relatives and a host of friends.
Cremation has been accorded.
As JoAnne requested, A Celebration of Life Visitation will be held from 1:00 – 3:00 p.m. Saturday, February 4, 2023 at the Wallace Funeral Home in Pleasant Hill, Missouri.
JoAnne had expressed, that in her memory, instead of flowers, she would want everyone to make a contribution to her most beloved cause, a no kill animal shelter or rescue group of your choice.