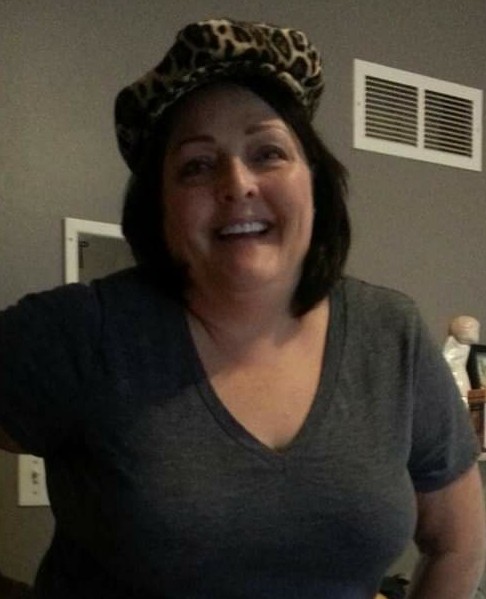 Jane Ellen (Wilkins) Klausen was born May 14, 1960 in Kansas City, Missouri and departed this life on July 16, 2021 at Lee's Summit Medical Center in Lee's Summit, Missouri at the age of 61 years, 2 months and 2 days.
She was the daughter of Richard George and Ada Jean (Bradley) Wilkins.
Jane spent her younger years in Grandview, Missouri, graduating from Grandview High School in 1978. After completing cosmetology school and obtaining her cosmetology license, Jane went to work for the Jones Store Beauty Salon at Metcalf South Shopping Center, where she worked for many years. In 1993, Jane accepted a position with the Hickman Mills School District as a para-professional in their special education program and was still working for the Hickman Mills School District at the time of her passing.
On May 1, 1981, Jane was united in marriage with Dennis Roger Klausen in Grandview, Missouri and to this union two children, Micah and Hannah were born. After their marriage they lived in the Kansas City area until August of 1997 when the Klausen family moved to Pleasant Hill to make their home. After moving to Pleasant Hill, Jane worked part-time for Stephanie Pryor at Stephanie's Salon in Pleasant Hill.
The greatest joy in Jane's life was her family. She was a devoted and loving wife, mother, and grandmother, and dearly loved to play with and entertain her grandchildren. Jane also enjoyed raising beautiful flowers and gardening.
Jane was member of the First Baptist Church of Harrisonville, Missouri.
Jane is survived by her husband, Dennis R. Klausen of the home; her parents, Richard and Jean (Bradley) Wilkins of Grandview, Missouri; one son, Micah Klausen and wife Jaime of Harrisonville, Missouri; one daughter, Hannah Klausen of Pleasant Hill, Missouri; one brother, Alan Wilkins and wife Laurie of Raymore, Missouri; three grandchildren, Alaina, Karli and Dane; one niece, Heather Moran and husband Zach of Kansas City, Missouri; one nephew, Brad Wilkins of Raymore, Missouri; other relatives and many friends.
Per Jane's wishes, cremation has been accorded.
The family of Jane Ellen (Wilkins) Klausen will receive friends from 1:00 – 3:00 p.m. Thursday, July 29, 2021 at the Wallace Funeral Home in Pleasant Hill, Missouri. A Memorial Service will immediately follow at 3:00 p.m., at the funeral home, with Pastor J.C. Beckner officiating.