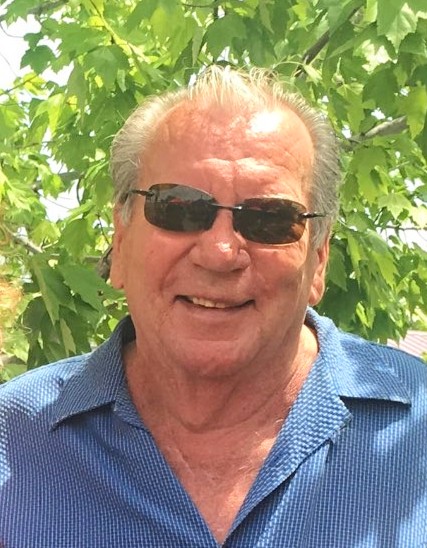 JAMES WESLEY BLAIR
James Wesley Blair, 70, of Raymore, Missouri, passed away in the early evening on January 4, 2023.
James was born on May 11, 1952 to John Wesley Blair and Mary Margaret (Bortz) in Youngstown, Ohio, and was raised as well by his step-father Raymond Scharrer.
Deciding to leave school after 8th grade, he went on to explore his interests and live life to the fullest.
Having many professions, James started by getting his barber license, and excelled at cutting hair. He later opened three of his own barber shops in Florida, one being called The House of James, and ran all three of them successfully. During this time, he also took classes and got his real estate license, but felt a calling towards construction. Believing in himself, knowing what he wanted, and not listening to other's opinions on making such a major transition from cutting hair to construction, he went after his dream.
Starting by working at a construction site in the tool room, renting equipment out, he worked his way up. He later opened his own construction company, International Strand and Steel in Leander, Texas. Having fun with company cookouts, trips to Vegas, late nights, and hunting trips, he ran his company successfully for 16 years, having offices in Dallas, Leander, and San Antonio, Texas.
In 1986, James met Ashley Johnson at Belton Inn while on a construction job. James and Ashley were married for 29 years and went on to have four children, Christopher, Macee, Victoria and Auttumn Blair.
In 2001, James sold his business and bought a farm in Salem, Missouri. He spent his time tending to his farm, the animals, hunting, playing pool, taking family vacations to Florida, spending time with his wife and children, and enjoying his time being retired.
James made sure to take care of his family, do what was right, and help others as much as he could.
James was preceded in death by his father, John Blair; mother, Mary Bortz, and step-father, Raymond Scharrer.
He is survived by his ex-wife; four children; grandchild, Kolton Lucas McCoy Blair; one brother, Raymond Scharrer; three sisters, Helen Gray, Heidi Scharrer and Barb Leyshon.
Cremation has been accorded. The family will host a Celebration of Life, In Memory of James Wesley Blair, at a later date.