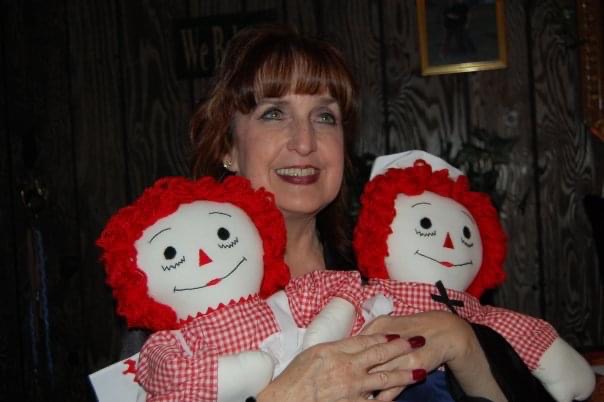 Frances (Byrd) Atkinson was born December 14, 1942, in Joplin, Missouri and departed this life on August 18, 2021, at Menorah Medical Center in Overland Park, Kansas, surrounded by the love of her children, at the age of 78 years, 8 months and 4 days.
She was the daughter of Talmadge L. and Elizabeth Grace (Ross) Byrd.
Frances grew up and went to school in Joplin, Missouri.
In 1961, Frances was united in marriage with B. Gale Hayes in Joplin, Missouri. They lived in Clute, Texas briefly, then Kansas City, Missouri until finally settling down in Lee's Summit, Missouri. Frances and Gale were later divorced after 14 years.
In 1976, Frances was united in marriage with Kenneth E. Atkinson in Greenwood, Missouri. They lived in Lee's Summit for 4 years before moving to Pleasant Hill, Missouri in 1980 to make their home. Frances and Kenneth divorced after 14 years.
Frances was the owner of the Atkinson Group Home in Pleasant Hill which she continued to operate until her retirement in 2015. After retirement, Frances continued to live on her farm until late 2018, when declining health necessitated a move to Bristol Manor in Pleasant Hill.
Frances loved animals, and had a wide variety over the years, including horses, ducks, fainting goats, a pot-bellied pig, chickens, donkeys, llamas, rabbits, dogs, and cats. Her grandchildren affectionately called her Horsey Grandma. She enjoyed working outdoors in her yard and gardening. Frances was also very skilled at home improvement projects, from laying new floors and installing counter tops to installing new faucets. She wasn't afraid of hard work and tackled many projects over the years.
Frances loved and was proud of her children, grandchildren, and great-grandchildren, but above all else, she loved the Lord. Frances loved helping others and had a huge giving heart. Not surprisingly, her last loving gift was organ/tissue donation, wherein up to 50 recipients will be blessed.
Frances was preceded in death by her father, Talmadge L. Byrd; her mother, Elizabeth Grace Bigley; one son, Gale Dion Hayes; brother, Tommy Byrd and sisters, Lyn McCoy, Georgia Fletchall and Dorothy Phillips.
She is survived by one son, Ralph Benjamin Atkinson and wife Shelly of Princeton, Texas; daughters, Sheila Ruth Hayes of Plano, Texas, Tammara Sue Alwaked and husband Waked of Garland, Texas and Kenbra Lynn Deere and husband Steve of Belton, Missouri; one brother, James Byrd and wife Gail of South Hutchinson, KS; eight grandchildren, nine great-grandchildren; lifelong friend, Candy Beadel and other family and friends.
Private Graveside Services were held on Friday, August 27, 2021, at the Pleasant Hill Cemetery, Pleasant Hill, Missouri.
Arrangements: Wallace Funeral Home, Pleasant Hill, Missouri.