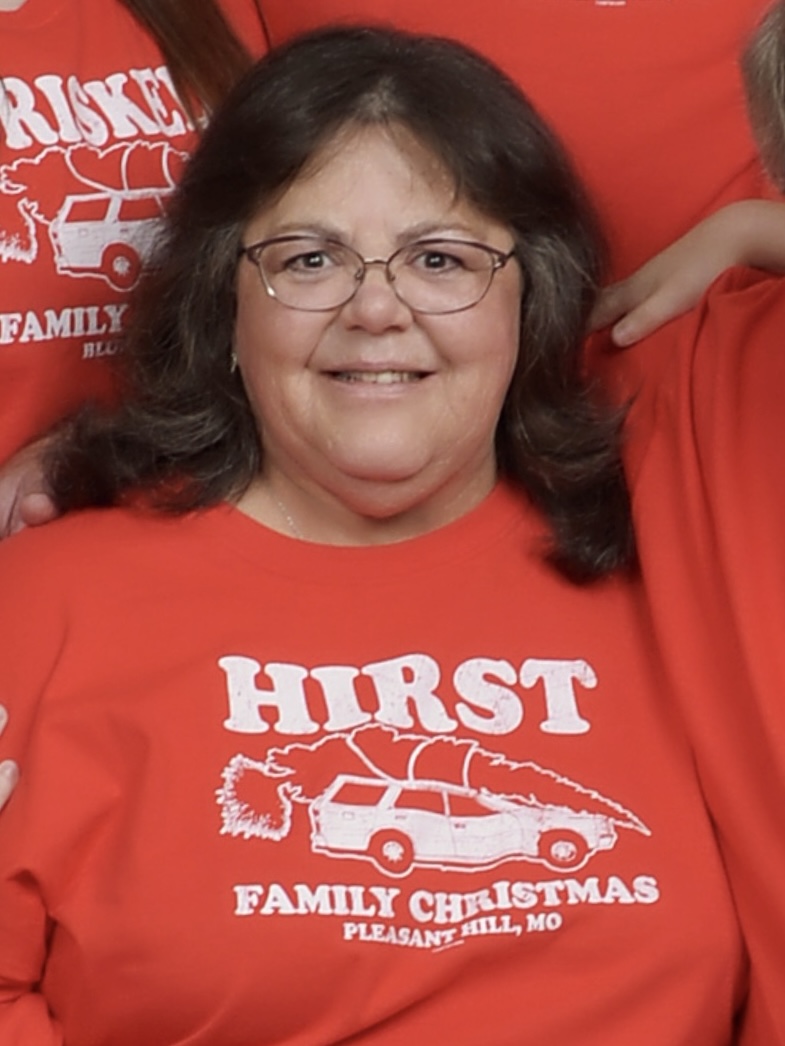 CLAUDIA LYNN (Lampton) HIRST
Claudia Lynn Hirst, 65, of Pleasant Hill, MO, passed away peacefully on April 21st, 2023.
Claudia was born on June 4th, 1957, the youngest child of Elroy and Helen Lampton.
She attended grade school in Independence, MO and graduated from William Chrisman High School in 1975. Shortly thereafter she met the love of her life, Russell Hirst, an Airman First Class in the United States Air Force. They were married on August 5th, 1978 and together they raised 2 children: Jeffrey and Jessica.
Claudia loved being a homemaker, but her crafting talents were in high-demand as well. Everything from cake decorating, cross-stitching, and custom crochet blankets to sewing patches on scout uniforms and letterman jackets… her 'expertise' was requested by many.
As her children got older, she sought-after a job that would compliment their school schedule. As a school bus driver for the Pleasant Hill School District, she became a 'proud mom' to 70+ souls daily. Her new career would span 14 wonderful years that she found extremely rewarding.
Claudia is survived by her husband Russell Hirst of Pleasant Hill, MO; son Jeffrey Hirst and wife Coreen of Blue Springs, MO; daughter Jessica Hirst of Blue Springs, MO; four grandchildren, Delilah, Charlotte, Danielle, and Andrew all of Blue Springs, MO; sister Dianne Hobbs and husband Dennis of Greeley, CO; and brother David Lampton and wife Brenda of Greenwood, MO; and several nieces, nephews, extended family, and friends.
She was preceded in death by her parents Elroy and Helen Lampton of Blue Springs, MO; niece Mindy Hobbs of Denver, CO; and niece Arielle Thomas of Independence, MO; and sister-in-law Sherry Hirst of Independence, MO.
The family has entrusted Wallace Funeral Home with the arrangements. A Funeral is scheduled for Monday, May 1, 2023 at 11:00AM at the Funeral Home, 422 N Lake St, Pleasant Hill, MO 64080 with Rev. James Stanfield-Myers, officiating. A burial will follow at Pleasant Hill Cemetery.
In lieu of flowers, the family suggests contributions to the Pleasant Hill Fire Protection District.