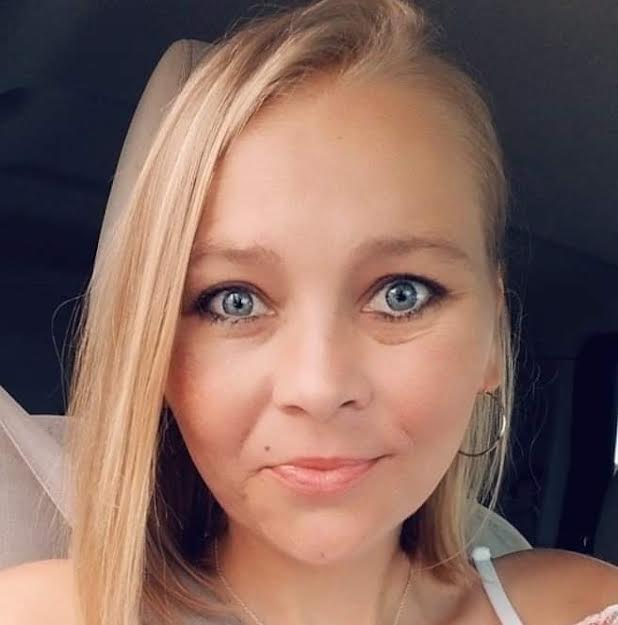 Christina Elaine "Tina" (Huskisson) Bowman was born March 11, 1982 in Harrisonville, Missouri and departed this life on August 18, 2021 at Pleasant Hill Health and Rehabilitation Center in Pleasant Hill, Missouri, surrounded by the love of her family, at the age of 39 years, 5 months and 7 days.
She was the daughter of Tarry Westley and Sherry (McCoy) Huskisson.
Tina was a life-long resident of Pleasant Hill, Missouri. She graduated from Pleasant Hill High School in 2000 and later studied at National American University to become a medical assistant.
On August 8, 2001, Tina was united in marriage with the love of her life, Michael Christopher Bowman in Harrisonville, Missouri and to this union 4 children, Caleb, Christian, Carly Ann and Carson, were born. After her marriage, Tina became a full-time wife, mother and homemaker. She was so proud of her children, supporting them in their endeavors and encouraging their hopes and dreams.
After her children were older, Tina worked several places including Sonic, Walmart and Save-A-Lot. She also worked at Pleasant Hill Health and Rehabilitation Center where her sweet personality and upbeat outlook on life made her a favorite among the residents and staff. Later, she worked for SEVA Home Health Care as an in-home caregiver.
Tina enjoyed music and loved to sing and dance. She enjoyed playing Bingo and was an avid fan of the Kansas City Chiefs. The most important thing in Tina's life was family, she loved family get-togethers, and when those get-togethers included her family playing music, singing and dancing she was at the height of her glory!!! Tina was also available to anyone in need, from her family and her children's friends, to people she hardly knew, she was always there to listen and help in any way she could. One of Tina's favorite Bible verses was 1 Corinthians 13 verse 4: Love is patient, love is kind. It does not envy, it does not boast, it is not proud – Tina strived to live her life by this verse.
Tina was a member of Echo Church in Pleasant Hill, Missouri. Even though Tina faced many health problems in her life, she always remained positive and had a deep and abiding faith in the Lord.
Tina was preceded in death by her father, Tarry Westley Huskisson; maternal grandparents, Robert "Bob" and Norma McCoy; maternal aunt, Sally (McCoy) Francy and one cousin, Shawn Robert Lynn.
She is survived by her mother, Sherry (McCoy) Hayes of Pleasant Hill, Missouri; her husband, Michael Christopher Bowman of the home; three sons, Caleb Bowman and fiancé, Keaton Milburn of Belton, Missouri, Christian Bowman and girlfriend, Perri Brown of Pleasant Hill, Missouri and Carson Bowman of the home; one daughter, Carly Ann Bowman of Pleasant Hill, Missouri; one brother, John Huskisson-Thompson and husband David Thompson-Huskisson of Roanoke, Texas; three sisters, Tonya Gentry and husband Matt of Independence, Missouri, Teri Lust and husband Ed of Lake Ozark, Missouri and Melissa Ayers and husband Randy of Springfield, Missouri; aunts, uncles, nieces, nephews, cousins, other relatives and many, many friends.
Per Tina's wishes, cremation has been accorded.
The family of Christina Elaine "Tina" Bowman will receive friends from 12:00 Noon to 3:00 p.m. on Saturday, August 28, 2021 at the Wallace Funeral Home in Pleasant Hill. A Graveside Service and Inurnment will be held at 4:00 p.m. Saturday, August 28, 2021 at the Strasburg Cemetery, Strasburg, Missouri. With Pastor Shawn Gray officiating.
The family suggests contributions to the Wallace Funeral Home to assist with final expenses.