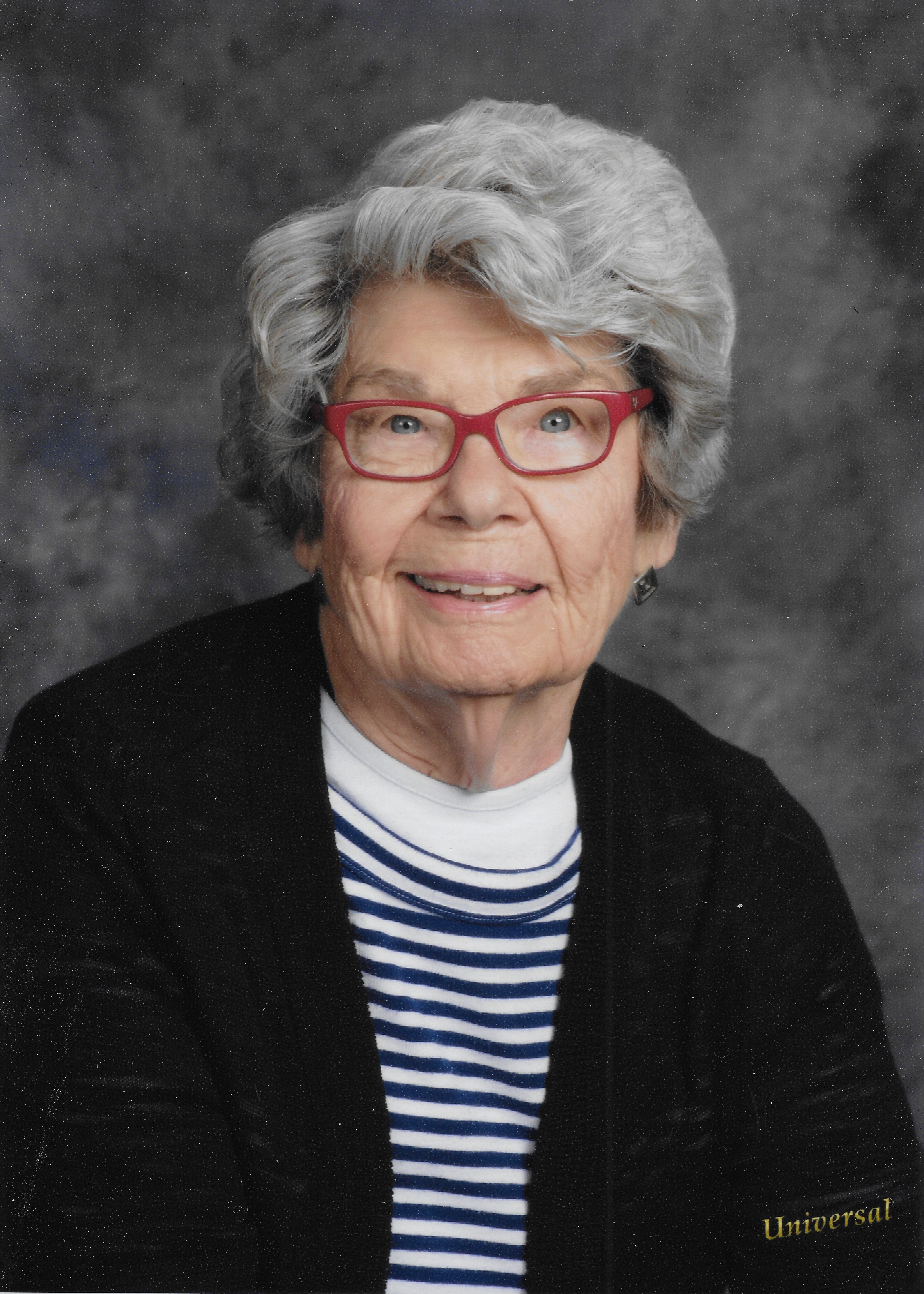 Ann Brink Seibolt
Ann Brink Seibolt, 93, of Pleasant Hill, MO passed away on April 4, 2023.  Mass of Christian Burial will be at St. Bridget Catholic Church, Pleasant Hill, MO at 11:00 AM April 19, 2023.  The family will receive friends at 10:00 AM at the church before mass.  Entombment at a later date.
The family suggests contributions, In Memory of Ann Brink Seibolt, to St. Bridget Catholic Church Building Fund.
Ann was the middle child of Paul Brink and Maud Koken Brink of Kansas City, MO.  She attended St. James Grade School and graduated from Lillis High School in 1945.  She received her BA from Kansas City University in 1950 and 25 years later returned to earn a MA from the University of Missouri Kansas City. 
Ann was united in marriage to William D. (Bill) Seibolt in 1950 and to this union two children, Claudia and Mitchell were born.   
Ann was employed by the School District of Kansas City, MO for over 30 years as a Kindergarten and Learning Disabilities teacher and School Psychological Examiner.    After retiring in 1993 she and Bill enjoyed cruising and traveling abroad to over 29 countries.  In 1990, Ann and Bill moved to Pleasant Hill, Missouri to make their home. After moving to Pleasant Hill, Ann became an active member of St. Bridget Catholic Church where, over the years, she served on most of the church committees as well as being a member of the Altar Society, the Friday Morning Bible Study Group and the church clean-up crew.
Ann was very active in the Pleasant Hill Community, spending many hours volunteering at the Pleasant Hill Lay Clergy Thrift Store and food pantry, helping in any way she could to make life better for others. She was an avid reader and belonged to a book club. Ann enjoyed many activities with her friends especially their lunch dates.
She is proceeded in death by her husband William Seibolt, daughter Claudia Arendale and her sister Harriet Larson.
She is survived by her son, Mitchell Seibolt and his wife Lezlie of Pleasant Hill, Missouri; brother James Brink and wife Pat of Clarksville, Tennessee; two grandchildren and their children, numerous nieces and nephews, other relatives and many friends.
Ann will be missed by all who knew her.