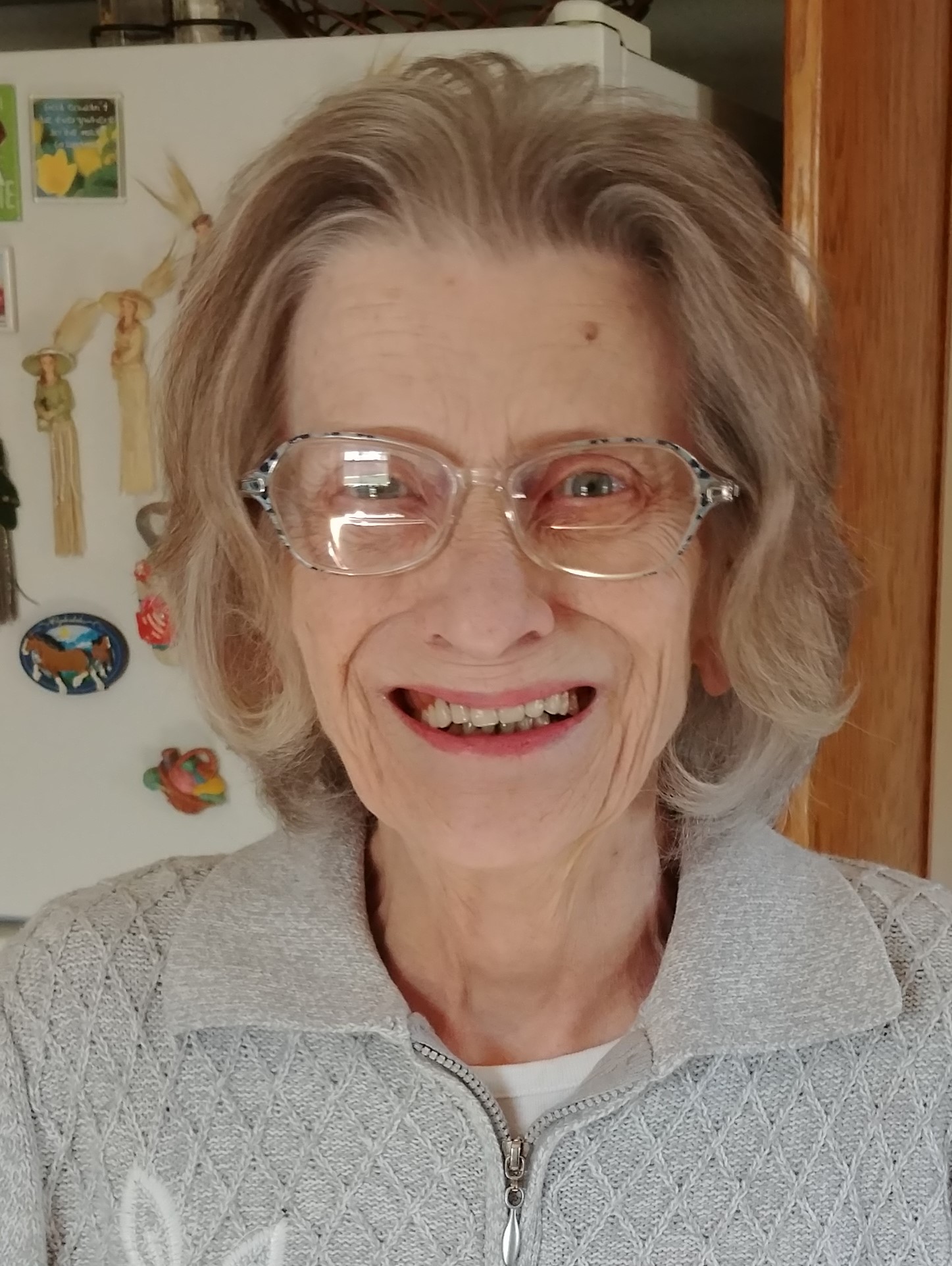 Anita Gayle Rhea was born February 15, 1938 and departed this life October 23, 2021 surrounded with love and family. She was the daughter of Lemuel Lewis and Lillian Louis (Schultz) Gustin and grew up in Pierce City, Missouri with her twin sister Juanita.  
She was united in marriage on January 1, 1957 to Billy Rhea of Purdy, Missouri and shortly thereafter moved to Fort Campbell, Kentucky where Billy served in the Army. After his service ended, Anita and Billy moved back to the Kansas City area eventually buying land near Lone Jack, Missouri.
Anita worked for several years at Western Electric and then spent the rest of her life on their farm where she gardened, canned, cooked wonderful meals, and took care of the home. She loved to tell stories of coaching the Lone Jack girls softball team, her many fishing trips, herding cattle, and helping take care of the many hunting dogs they raised.
Anita loved to sew and cross stitch, creating many beautiful quilts and framed cross stich pictures. She also enjoyed bowling and spent several years on a league with her twin sister, Juanita. Anita loved spending time with her family, especially her two grandchildren, Jennifer and Steven, and they loved spending time with her.
She was preceded in death by her twin sister, Juanita Nickols, her parents and two infant daughters, Janet Lee and Diane Louise.
Anita is survived by her husband of 64 years Billy, two daughters, Cynthia Meyer and Lisa (and Dave) Haws of Lone Jack, two grandchildren, Jennifer (and Christopher) McCabe of Oak Grove and Steven Wilson of Lee's Summit, three great grandchildren, Cameron, Adalyn and Chesney; as well as the sons of her beloved twin, Lewis (and Becky) Nickols and Rob (and Maria) Nickols all of Pleasant Hill and many, many other dear relatives and friends.
The family of Anita Gayle (Gustin) Rhea will receive friends on Friday, October 29, 2021 from 12:00 Noon until 2:00 p.m. at the Wallace Funeral Home in Pleasant Hill, Missouri. Graveside Service and Interment will be at the Lone Jack Cemetery, Lone Jack, Missouri at 3:00 p.m. Friday, October 29, 2021, with Rev. Tim Casteel officiating. Casket Bearers will be Lewis Nickols, Rob Nickols, Dave Haws, Steven Wilson, Christopher McCabe and Cameron McCabe.