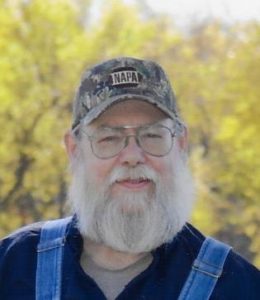 Steven LeRoy Lees was born August 26, 1952 in Kansas City, Missouri and departed this life on March 5, 2016 in Pleasant Hill, Missouri, surrounded by the love of his family. He was the son of LeRoy and Beverly Jo (Herrell) Lees.
Steve was a lifelong Pleasant Hill resident. He graduated from Pleasant Hill High School in 1970.
On November 6, 1976, Steve was united in marriage with Nancy Lucille Springer and to this union three children were born, Nevin, JoAnna and Jennifer.
Steve was a machinist at Lake City Ammunition Plant for 33 years. He retired in November of 2014. Steve was a loyal, loving, stay at home family man. He enjoyed working with his hands, and was a perfectionist about his shop and woodworking projects.
Steve was preceded in death by his parents, LeRoy and Beverly Jo Lees and one daughter, JoAnna Nicole Lees.
He is survived by his wife Nancy (Springer) Lees of the home; one son, Nevin Heath Lees and wife Terri of Pleasant Hill; one daughter, Jennifer Brooke Miller of Overland Park, Kansas; one brother, Kelly Jo Lees and wife Denise of Lee's Summit, Missouri; six grandchildren, Brooklynn Miller, Ketrick Miller, Amos Dean Lees, Rocky Case Lees, Savana Lacy and husband Matt and Katelyn Davidson; one aunt, Ann Cotter of Pleasant Hill, other relatives and many friends.
Funeral service for Steven LeRoy Lees will be held at 2:00 p.m. Thursday, March 10, 2016 at the Wallace Funeral Home in Pleasant Hill with Rev. Kent Deubner officiating.
Casket Bearers are Clint Springer, Daniel Lawrence, Jerry Miller, Aaron Chavis, Mattie Springer and Ross Wouters.
Burial will be in the Pleasant Hill Cemetery. The family will receive friends one hour prior to service, 1:00 – 2:00 p.m. at the funeral home.
The family suggests contributions "In Memory of Steven LeRoy Lees" to Pleasant Hill Lay Clergy Council Food Pantry.