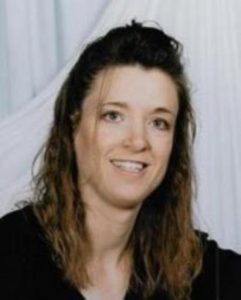 Shelly Sue (Freeman) Garten was born October 10, 1968 in Springfield, Missouri and departed this life on September 17, 2017, surrounded by the love of her family, in Lee's Summit, Missouri at the age of 48 years, 11 months and 7 days.She was the daughter of Hollis Wayne Freeman and Ruth Ann (Klett) Freeman.
Shelly spent her younger years in the Springfield, Missouri area, where she and her twin sister, Kelly, were raised by their grandmother, Gertrude "Memaw" Freeman.Shelly was a 1987 graduate of Central High School in Springfield. After graduation, she took college classes while she worked full time at St. John's Hospital in Springfield.
On November 17, 1990, Shelly was united in marriage with Paul Michael Garten in Springfield. After their marriage they lived in Lee's Summit, Missouri for about two years then moved to Pleasant Hill. In 1999, the Garten family moved back to Lee's Summit and lived there until 2005 when they moved back to Pleasant Hill to make their home. Shelly worked for Lavonna Peterson Early Childhood Center for ten years as a pre-school teacher, a job she dearly loved. Shelly was very artistically inclined in many areas and especially liked scrapbooking. She was also an avid reader with Nicholas Sparks books being her favorite.
Above all else, Shelly loved her family. She delighted in having her family around her and never left a family gathering without telling everyone she loved them – very much! When her health permitted, Shelly faithfully attended Abundant Life Church in Lee's Summit, Missouri. Shelly was preceded in death by one brother, Donnie Freeman and her twin sister, Kelly Mohrmann.
She is survived by her husband, Paul Michael Garten, one son, Brett Michael Lance Garten and one daughter, Kailey Michelle Garten all of the home; her father, Hollis Wayne Freeman of Lowry City, Missouri; her mother, Ruth Ann Bradley of Springfield, Missouri; two brothers, Clarence "Buck" Freeman of Lowry City, Missouri, and Cory Bradley and wife Angela of Springfield, Missouri; she is also survived by a very loving extended family, as well as many, many friends.
Funeral Services for Shelly S. Garten will be held at 3:00 p.m. Thursday, September 21, 2017 at the Wallace Funeral Home in Pleasant Hill with Pastor Chad Glover officiating.
Casketbearers will be Mike McClafferty, Doug Sessler, Kevin Blixt, Gene Freeman, Darren Freeman and Jerry Pursell. Burial will be in the Pleasant Hill Cemetery. The family will receive friends from 2:00 – 3:00 p.m. until service time, at the funeral home on Thursday. Contributions are suggested to John Knox Village Hospice or St. Jude Children's Research Hospital and may be left at the funeral home.