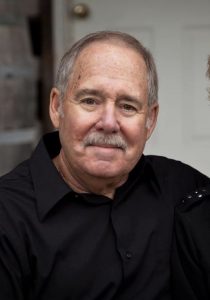 Robert Dean Adams was born January 9, 1943 in Kansas City, Missouri and departed this life on July 12, 2020 at his home, surrounded by the love of his family, at the age of 77 years, 6 months and 3 days.
He was the son of Robert J. and Metta Blanche (Justus) Miller.
Robert spent his younger years in Raytown, Missouri, graduating from Raytown High School in 1961. After graduation, he worked several places as a mechanic before taking a position with Western Electric in Lee's Summit, Missouri. While working at Western Electric, Robert was reunited with his "kindergarten sweetheart", Joretta Lea Crane. The romance rekindled, and on December 31, 1964 Robert and Joretta were married. After their marriage they lived in Raytown, Missouri. In 1970, Robert and Joretta moved to Lone Jack, Missouri to their "forever home" that they built together.
Robert eventually left Western Electric to work in the construction field, and in 2000 he founded his own construction company, R. D. A. Construction. He retired in 2015. Robert also owned and operated his own recording studio, Backroads Recording, where he recorded up and coming local artists trying to make their way in the music industry.
Robert was a founding member of the Blue and Gray Pickers, bluegrass band. The Blue and Gray Pickers played at Silver Dollar City for over 20 years. They also traveled, playing at fairs and festivals, throughout Missouri, Kansas and Iowa. The Blue and Gray Pickers won many prestigious awards with their music and performances over the years.
During their life together Robert and Joretta traveled extensively and had many memorable experiences and adventures all over the world. Joretta Lea Adams preceded Robert in death on August 1, 2019.
In addition to his wife Joretta, Robert was preceded in death by his father, Robert J. Adams and his mother, Metta Adams-Miller.
He is survived by one son, Robert "Bobby" Adams, Jr., and wife Jennifer of Lone Jack, Missouri; two daughters, Connie Jo Taylor of Pleasant Hill, Missouri and Teri Sword of Grain Valley, Missouri; two brothers, Chuck Adams and wife Linda of Pleasant Hill, Missouri, and Rod Adams and wife Cosy of Branson, Missouri; ten grandchildren, Erica Kee (Adam), Britnie Callahan, Ashley Beason (Keith), Zachary Taylor, Mackenzie Prewitt (Nick), Joshua Sword (Hannah), Samantha Elliott (Lowell), Kyle Adams, Ryan Adams and Sydney Adams; six great grandchildren, Hayden Kee, Michael Metcalf, Gage Beason, Colton Beason, Sophie Kee, Kane Driggers; many nieces, nephews, other relatives and many, many friends.
Our family would like to thank you for holding us close in prayer throughout this journey, it's been a tough road and we're so thankful for all the love you've sent our way. 

We'd like to invite you to join us in celebrating Dad. Our family will be receiving visitors on Saturday, July 25th from 9:00am-11:00am at the Lone Jack Baptist Church.

Due to COVID19 the church has limited capacity and restrictions, and we'll do our best to see you all. The service for Dad will look a little different than we'd hoped but we'd love to see you if you're comfortable with attending.

The following requests are made to ensure the safety of all those who come to honor Dad and all of us who are receiving your condolences. 
Masks will be required upon entry to the church- bring your own or one will be provided
No handshakes or hugs, your presence is appreciated. 
Fellowship after making it through the receiving line should be limited or moved outside to follow capacity restrictions
A private family only service will be held at a later time.
In Lieu of flowers you may make a donation "In Memory of Robert Adams" to "Research" at the K.U. Cancer Center. http://www.kucancercenter.org