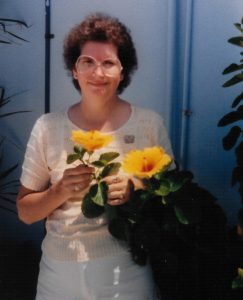 Patricia Ann (Lowry) Wheeldon was born August 30, 1946 in Golden City, Missouri and departed this life of March 7, 2020 at her home in Pleasant Hill, Missouri, at the age of 73 years, 6 months and 6 days.
She was the daughter of Herbert Kyle and Willetta May (Garrison) Lowry.
The Lowry family moved from Golden City to the Pleasant Hill area in 1951. Pat attended school in Pleasant Hill and graduated from Pleasant Hill High School in 1964. Later she attended Kansas City College of Medical and Dental Assistants and received her certification as a medical assistant. Pat also worked for the Internal Revenue Service as a data transcriber for several years.
Pat was a loving and devoted daughter, mother, grandmother, great grandmother, sister and aunt. Her life revolved around her family, her friends and her church.
Pat was a very talented, self-taught musician who played several instruments including the piano. She had played for services at the Church of the Nazarene in Harrisonville, Missouri for many years, where she was an active and dedicated member. She also played for other gatherings and, during a recent stay at the Pleasant Hill Health and Rehabilitation Center, she entertained the residents playing the piano. In her spare time, Pat loved to work on all kinds of art and craft projects, including painting and ceramics.
Pat was preceded in death by her parents, Herbert and Willetta Lowry; one brother, Richard Ruby-Lowry; two sisters, Willa (Lowry) Noland and Amy (Lowry) King.
She is survived by two sons, David Brent Wheeldon of Kansas City, Missouri, and Nick Wheeldon and wife Julie of Pleasant Hill, Missouri; three brothers, Roger Lowry and wife Neta, Timothy Lowry and wife Susan, and Curt Lowry, all of Pleasant Hill, Missouri; one sister, Linda (Lowry) Slevin and husband Bill of Pleasant Hill, Missouri; eight grandchildren, 12 great grandchildren, nieces, nephews, other relatives and many, many friends.
The family of Patricia Ann (Lowry) Wheeldon will receive friends from 11:00 a.m. until 1:00 p.m. on Saturday, March 14, 2020 at the Wallace Funeral Home in Pleasant Hill, Missouri. Funeral Service will immediately follow at 1:00 p.m. with Pastor Tom McIntosh officiating. Casket Bearers will be Nathan Wheeldon, Casey Wheeldon, Gregory Wheeldon, Jonathan Seaman, T. J. Nichols and Dannon Kiger. Burial will be in the Pleasant Hill Cemetery.