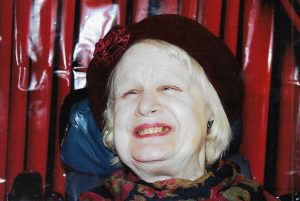 M'Landa Viana Huff was born July 30, 1952 in Jackson County, Missouri and departed this life on June 14, 2020 at Golden Years Care Center in Harrisonville, Missouri at the age of 67 years, 10 months and 15 days.
She was the daughter of Henry P. and Dorothea V. (Loth) Huff.
M'Landa was preceded in death by her parents, Henry and Dorothea Huff.
She is survived by one brother, William Huff of Georgia.
Funeral Service for M'Landa Viana Huff will be held at 10:30 a.m. Monday, June 22, 2020 at the Wallace Funeral Home in Pleasant Hill, Missouri with Rev. Tim Casteel officiating.
Cremation will be accorded after the funeral service.