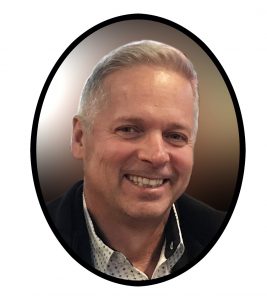 Matthew Lane "Matt" Sehorn was born January 23, 1961 in Harrisonville, Missouri and departed this life on March 14, 2020, at his home in Raymore, Missouri, surrounded by the love of family and friends, at the age of 59 years, 1 month and 20 days.
He was the son of Lee Roy and Jo Ann (James) Sehorn.
Matt spent his younger years in Lee's Summit, Missouri, graduating from Lee's Summit High School in 1979.
On July 26, 1981, Matt was united in marriage with Brenda Sue Harbit at Unity Village, Missouri. After their marriage, they lived in Lee's Summit until 1989 when they moved to Raymore, Missouri after building their own home with the help of family and friends.
Matt was a member of Hickory Grove Baptist Church and had served as the church treasurer as well as youth group teacher.
Matt was a devout Christian and family man. He spent his time on earth as a loving and supportive husband, son, father, grandfather, brother and uncle, and was always there for his family when they needed him. He was a true "steward of mankind', for if he heard of anyone in need, he was the first to help in any way he could, sacrificing his own time and resources for the common good.
Matt took an early retirement from Bayer Corporation, with over 20 years of service, to start his own HVAC company, Sehorn Mechanical, which was located in Pleasant Hill, Missouri.  
Matt was very active in the communities of both Raymore, Missouri and Pleasant Hill, Missouri. He was past President of Raymore's Festival in the Park. Matt was also instrumental in the renovation of the Lay Clergy Council Thrift Store building in Pleasant Hill, Missouri, donating his time, money and equipment to help get the project up and running. He actively supported the Cass County Fair, and with concern for the wellbeing of the fair goers, supplied an airconditioned tent so they could get some relief from the heat. Matt's hobbies included scuba diving and he was a member of the Kansas City Frogman's Club, boating and local history. He was appointed by the mayor of Pleasant Hill to the Historical Preservation District Committee and was instrumental in the building of the new addition to the Pleasant Hill Historical Society Museum.
Matt was preceded in death by his father, Lee Roy Sehorn.
He is survived by his wife, Brenda S. (Harbit) Sehorn of the home; his mother, Jo Ann Moles and husband Keith of Pleasant Hill, Missouri; one son, Justin James Sehorn and wife Mila of Kansas City, Missouri; one daughter, Megan Sue (Sehorn) Morgan of Raymore, Missouri; two brothers, Randy Sehorn and Steve Sehorn both of Pleasant Hill, Missouri; one sister, Sharri (Sehorn) Grimes and husband Craig of Warsaw, Missouri; one step-sister, Stephanie Moles of Liberty, Missouri; one granddaughter, Gwynevere Lane Morgan, nieces, nephews, other relatives and many, many friends.
Cremation was accorded. The family of Matthew Lane "Matt" Sehorn will host a Celebration of Life Gathering on Saturday, August 22, 2020 from 6:30 p.m. – 10:00 p.m. at Big Iron Town, 29608 E. 179th Street (Country Club Drive), Pleasant Hill, Missouri 64080.