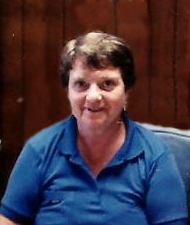 Mary Ellen (Brown) Marshall was born September 13, 1931 in Jerico Springs, Missouri and departed this life on March 13, 2018 at her home in Strasburg, Missouri at the age of 86 years and 6 months.
She was the daughter of Theodore Chester and Beulah Ellen (Lewellen) Brown.
Mary started grade school in Boggy Springs, Missouri and later attended Rowland Grade School in Stockton, Missouri. The Brown family moved to Eldorado Springs, Missouri where Mary graduated from Eldorado Springs High School in 1950.
On December 18, 1970 Mary was united in marriage with John W. "Jay" Marshall in Lamar, Missouri and they made their home in St. Clair County, Missouri. In 1981, Mary and John moved to Strasburg, Missouri.
Mary went to work for the City of Pleasant Hill as caretaker of the city lake and ground keeper of the city ball parks. In 1982, she became a dispatcher for the Pleasant Hill Police and Fire Departments. She served in that capacity for 9 years before retiring in 1991.
Mary was preceded in death by her parents, Theodore and Beulah Brown; her husband, John W. "Jay" Marshall on July 29, 2005; one daughter, Nixie Nicholas on September 11, 2004; one infant son, Jr. Nicholas; one brother, Francis Brown; one brother-in-law, Paul Green, and one sister-in-law, Nina Brown.
Mary is survived by one brother, Charlie Brown and wife Susan of Cookeville, Tennessee; one sister, Edna Jo Green of Eldorado Springs, Missouri; several nieces, nephews, great nieces, great nephews, other relatives and many friends. 
Cremation has been accorded. Graveside Service and Inurnment will be held at 10:00a.m. Saturday, March 24, 2018 at the Strasburg Cemetery with Rev. Tony Reynolds officiating.