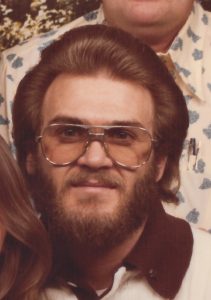 Larry Edward Givens was born November 15, 1953 in Ft. Smith, Arkansas and departed this life on March 11, 2020 at Lee's Summit Medical Center, Lee's Summit, Missouri at the age of 66 years, 3 months and 27 days.
He was the son of Robert Emmett and Ruby Lenore (Leonard) Givens.
When Larry was nine months old, the Givens family moved to San Diego, California to make their home. Larry grew up and attended school in the San Diego area. In 1973, Larry moved to Missouri.
On March 19, 1977, Larry was united in marriage with Charlene Kay Gulley in Peace Valley, Missouri. After their marriage, Larry and Charlene lived several places before moving to Pleasant Hill, Missouri in 1985 to make their home.
Larry was a heavy equipment operator. He worked numerous places throughout his lifetime, including the City of Pleasant Hill, Missouri and the City of Blue Springs, Missouri.
Larry had filled the pulpit as interim minister for Open Door Full Gospel Church in Pleasant Hill, Missouri, and several Assembly of God Churches throughout the area. Larry was a very talented musician and not only delivered the gospel message by word, but also with his music.
Larry was a loving husband, father and grandfather, and a true and devoted friend.
Larry was preceded in death by his father, Robert Emmett Givens on November 27, 1984 and his mother, Ruby Lenore Givens on September 30, 1997; one brother, Charles Givens, Sr. and one sister, Dorothy Dedmon.
He is survived by his wife, Charlene Kay (Gulley) Givens of the home; two daughters, Cailin Tolbert and husband Clifford of Lee's Summit, Missouri, and Cristin Walton and husband Chapin of Grain Valley, Missouri; one brother, Ron Emmett Givens and wife Sara of Indiana; two sisters, Frances Collison of West Plains, Missouri, and Johnna DeVeaux of Union, Missouri; one grandson, Dylan Givens, many other relatives and friends.
Cremation has been accorded. The Memorial Service for Larry Edward Givens that was scheduled for 1:00 p.m. Saturday, April 4, 2020 has been postponed. Service information will be updated on our website when the information becomes available.