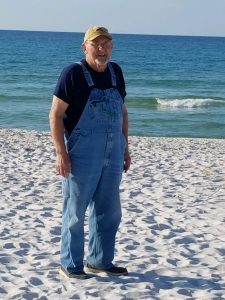 Jim passed from this life peacefully on June 16, 2020. He was surrounded by his family. Jim was born in Caraway, AR. Nov. 1944.  Jim spent his childhood with his grandparents, Otto and Margaret. Jim learned the value of hard work, "at a very young age", working in the family business and on local farms.
Jim began working in the concrete industry in 1963. Jim founded Whistle Redi-Mix in 1987. Whistle Redi-Mix currently operates four locations. The family intends to continue Jim's legacy, operating the business while upholding the values instilled by their father.
Jim was preceded in death by, his wife, Kristina Whistle and his parents, Bob Whistle and Floyce Moore.
Jim is survived by his wife, Viki Carol (Hodges) Whistle of the home; his sons, James "Chip" Whistle of South Haven, MS., Robert Whistle of Pleasant Hill, MO., Michael Whistle & wife Debra of Pleasant Hill, MO., Eric Hawkins of Fenton, MO., Ryan Whistle & wife Brooke of Pleasant Hill, MO., and Justin Whistle of Pleasant Hill, MO; his daughters, Ellen Spangler & husband William of Neosho, MO., Jennifer Kershner & husband Jim of Zionsville, IN., Sarah (Sharp) Green of Lee's Summit, MO., Rachel Kauffman & husband Derek of Pleasant Hill, MO. and Jessica Hale & husband Josh of  Lee's Summit, MO; his siblings, Cheryl Wantland of St Louis, MO., Kim Bramell of Urich, MO., Cynthia Whistle of Norman, OK., Gerald Whistle of Hot Springs, AR., Rodney Whistle of Walnut Ridge, AR., Rickey Whistle of Arkadelphia, AR. And Michael Moore of Urich, MO. Jim, AKA Pop-Pop, is loved by 23 grandchildren and 8 (and ¾) great grandchildren.
Jim supported his local community and was an active member of the United Methodist Church of Pleasant Hill, Missouri.
Jim's compassion and generosity touched the lives of many. He will be greatly missed by all who had the pleasure to know him.
Cremation has been accorded. A Memorial Service in "Loving Memory of Jimmy D. "Jim" Whistle", will be held at 11:00 a.m. Wednesday., June 24, 2020 at the Pleasant Hill United Methodist Church Community Life Center, 1300 Lexington Road, Pleasant Hill, Missouri 64080.
In lieu of flowers, donations can be made to: United Methodist Church Youth Fund, 1300 Lexington, Pleasant Hill, MO 64080.