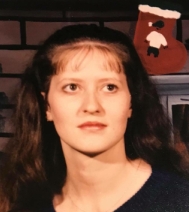 Jerri Ann (Wilson) Harp was born September 12, 1964 in Kansas City, Kansas and departed this life, unexpectedly, at her home in Pleasant Hill, Missouri on April 2, 2018 at the age of 53 years, 6 months and 21 days.
She was the daughter of Royce Gerald and Dorothy Ann (Harris) Wilson.
When Jerri was three years old, the Wilson family moved to Palestine, Texas to make their home. After the death of her father in 1972, the Wilson family moved to Shawnee, Kansas where they lived until 1978 when they moved to Pleasant Hill, Missouri to make their home.
Jerri attended Pleasant Hill High School. In 1999, she graduated from the Penn Valley nursing program as a Licensed Practical Nurse, and in this profession she found her true calling. Jerri was a loving and dedicated nurse to her patients and did everything she could to meet their needs, as well as go the extra mile to pamper and spoil them. She referred to her patients as "her babies". Jerri worked at Jefferson Health Care Center in Lee's Summit for 17 years before declining health forced her early retirement.
On May 30, 2008, Jerri was united in marriage with Max Harp in Pleasant Hill, Missouri, and they continued to make their home in Pleasant Hill.
In addition to her father, Royce Gerald Wilson and her mother, Dorothy Ann "Dolly" Capps, Jerri was also preceded in death by one son, Jon Harp.
She is survived by her husband, Max Harp of the home; three sons, Christopher Ryan Wilson and Hilary of Kansas City, MO, Robert Gene Harp and Stacy of Holden, MO and Joshua Edward Harp of Wichita, Kansas; one daughter, Jennifer Renee Harp and Steve of Independence, MO; one brother, William "Bill" Wilson and wife Kathy of Pleasant Hill, MO; one step-brother, Mitchell Capps and wife Sara of Mobile, Alabama; two sisters, Wendy Wilson of Pleasant Hill, MO and Angela Slayden of Kingsville, MO; three step-sisters, Janice Jarrett and husband Mike of Raytown, MO, Patricia Granfield and husband Steven of Warrensburg, MO and Cheryl Knapp and husband Robin of St. Joseph, MO; six grandchildren, Riley, Draven, Daphne, Zane, Ariane and Levi; nine nieces and nephews, Jennifer, Tamara, Brandon, Steven, Samantha, Cassidy, Abbie, Anna and Beau; ten great nieces and nephews, other relatives and many friends.
Cremation has been accorded. The family of Jerri Ann (Wilson) Harp will receive friends on Saturday April 7, 2018, from 6:00 – 8:00 p.m. at the Wallace Funeral Home.  The family suggests contributions to the Wallace Funeral Home to help with final expenses.