RUSSELL GRANT SNYDER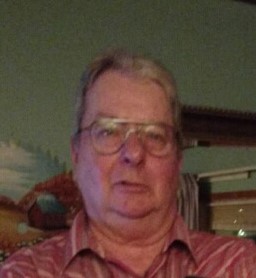 Russell Grant Snyder, both friend and family to many, and privately known as the "Gentle Giant", was born October 26, 1956 in Jackson County, Missouri and departed this life on September 1, 2021 at St. Mary's Medical Center in Blue Springs, Missouri at the age of 64 years, 10 months and 5 days.
He was the son of Ted Grant and Dorothy A. (Rahija) Snyder.
Russ spent his entire life in Pleasant Hill, Missouri, graduating from Pleasant Hill High School in 1974. After graduation, Russ worked several places, eventually taking a position at Lake City Munitions Plant. He retired from Lake City with 18 years of service. Most recently he worked as a truck driver for AA Quarry in Holden/Kingsville, Missouri.
Russ was a kind man with a with a gentle soul who would help anyone in need. His quiet and caring nature was a positive influence in the lives of his family and friends.
Russ was preceded in death by his parents, Ted and Dorothy Snyder.
He will be greatly missed by his brother, Brian Snyder and wife Ann of Independence, Missouri and his sister, Shelley Snyder and husband Michael V. White of Kansas City, Missouri.
The family wishes to thank Nicole Famuliner and Mariah Lewis for their special place in Russell's life and heart, and their attention to the family's needs at this difficult time. 
Cremation has been accorded and no services are scheduled.
For those who wish to honor Russ, the family suggests donations to Kansas City Regional COVID-19 Response & Recovery Fund. The fund will support relief efforts in the Greater Kansas City area, including Cass, Clay, Jackson, Platte and Ray counties in Missouri; and Johnson, Wyandotte, Leavenworth and Miami counties in Kansas. Grants will be made to 501(c)(3) public charities and public organizations. Donations may be made on line at https://www.lisc.org/kansas-city/regional-stories/kansas-city-regional-covid-19-response-recovery-fund/ Please note that the donations are "In Memory of Russell G. Snyder".