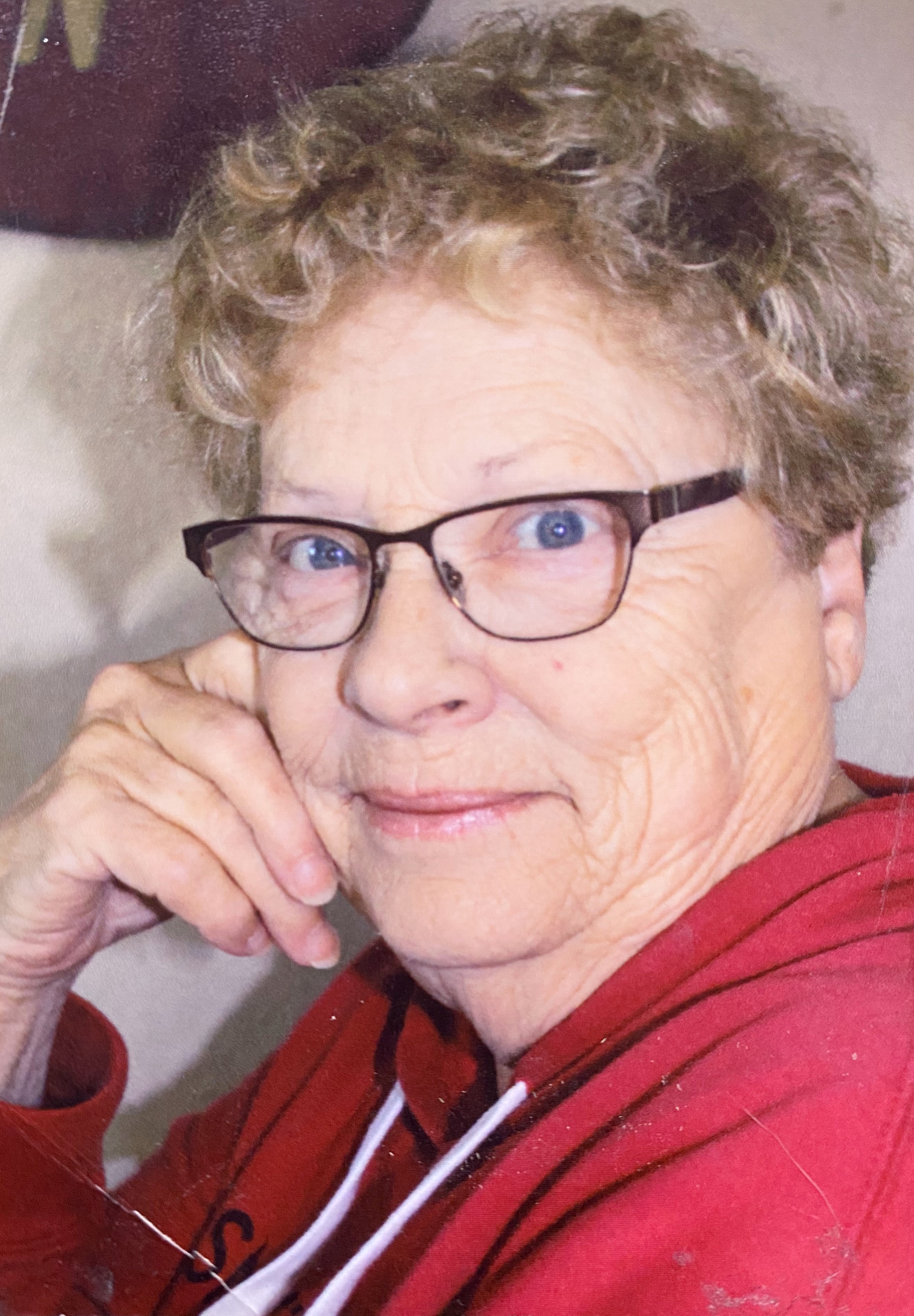 Myrtle Katherine "Kay" Truninger was born August 3, 1943, in Bucklin, Missouri and departed this life on June 11, 2022, at her home in Pleasant Hill, Missouri, surrounded by the love of family, at the age of 78 years 10 months and 8 days.
She was the daughter of Samuel Quentin and Geneva June (Sullivan) Bailey.
Kay spent her younger years in Bucklin where she attended school. On November 13, 1964, Kay was united in marriage with John Russell Truninger in Harrisonville, Missouri and they lived their entire married life in Pleasant Hill.
Kay supported John in his many business ventures over the years, from the early days when they owned the laundromat in downtown Pleasant Hill, to later when they owned the family sod farm where she mowed, kept books or anything else that was needed.
Kay and John loved to travel. In conjunction with their sod farm business, they attended many sod conventions throughout the United States and made friends wherever they went. Family and friends have many fond memories of accompanying Kay and John on whirlwind weekend trips to Vegas, where Kay would participate in slot machine tournaments, winning several of them.
Kay loved her family and took her role as "Aunt Kay" and "Mimi" seriously and loved being included in all their lives. Over the years she attended many dance recitals, baseball games and other sporting events that her nieces, nephews, grandchildren, and great-grandchildren participated in and loved every minute she could spend with them.
In her last years, Kay looked forward to spending weekends with "her boys", as she called her great-grandsons, Conner, Gavin, and Dylan. When anyone would visit, "her boys" were all she talked about. She also enjoyed shopping trips with her granddaughter, Mandy.
Kay was a long-time member of the Big Creek Baptist Church of Pleasant Hill, Missouri.
Kay was preceded in death by her husband, John Russell Truninger on August 1, 2013; her son Steven Wayne Truninger on July 29, 2021; three brothers, Ronald Dale Bailey, Roger Lee Bailey, and Robert Quentin Bailey and two sisters, Carla June Myers, and Connie Jo Bailey.
She is survived by one brother, Samuel Bailey and wife Pam of Marceline, Missouri; three sisters, Roberta Ann Hubler also of Marceline, Missouri, Marilyn Raleigh and husband Fred of Lewistown, Missouri, and Kathy Jo Gardner and husband Brian of Bucklin, Missouri; many grandchildren, great-grandchildren, nieces, nephews, cousins, other relatives and many, many friends.
The family of Myrtle "Kay" Truninger will receive friends from 10:00 a.m. until service time at 12:00 Noon on Saturday, June 18, 2022, at the Wallace Funeral Home, Pleasant Hill, Missouri. Funeral Service will immediately follow visitation at 12:00 Noon, at the funeral home, with Rev. Kent Deubner officiating. Casket Bearers will be Ryan Slead, Blake Smith, Jason Truninger, Nathan Ederer, and Justin Thomas. Interment will be in the Pleasant Hill Cemetery.
The family suggest contributions to your favorite charity "In Memory of Myrtle Katherine "Kay" Truninger.