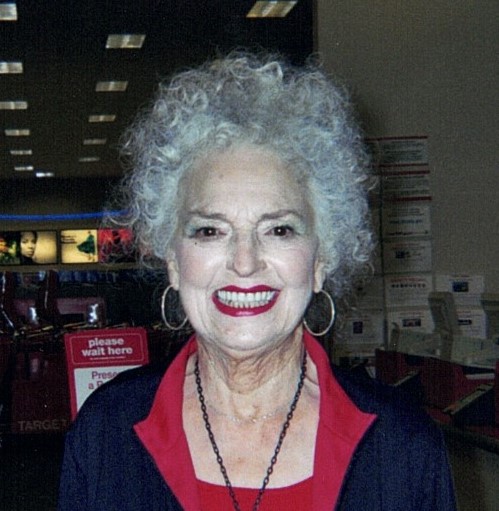 Jeanette June (Hasenyager) Dillon was born August 10, 1925 in Lee's Summit, Missouri and departed this life on December 23, 2021 at her home in Lee's Summit, surrounded by love and family, at the age of 96 years, 4 months and 13 days.
She was the daughter of Edwin William and Mary Ivy (Sheets) Hasenyager.
Jeanette spent her younger years in Milo, Missouri where she attended school. In 1938, she left Milo and moved to Kansas City, Missouri for employment opportunities. While living in Kansas City, Jeanette was introduced to Edwin Dillon and on February 18, 1949 they were united in marriage in Independence, Missouri. The Dillon family continued to live in Kansas City until 1958 when they moved to Grain Valley, Missouri. They lived in Grain Valley until 1961 when they moved to Lone Jack, Missouri. Then in 1964, the Dillon family moved to Holden, Missouri to make their home on a farm they had purchased.  Mr. Edwin Dillon passed away on August 28, 1987 and Jeanette continued to live on the farm until 1995 when she moved to Lee's Summit, Missouri.
Jeanette was a woman of many talents. Throughout the years she owned and operated four restaurants, the Family Café and the East Gate Coffee Shop, both in Kansas City, Missouri, the 7 Hi Drive-In in Pleasant Hill, Missouri and the Lone Jack Truck Stop in Lone Jack, Missouri and still found time to graduate from beauty college. In 1978, Jeanette took a position at John Knox Village as a private duty nurse.
Jeanette was a member of the Order of the Eastern Star, the American Legion and the Red Hat Society.
Jeanette was a master of the "art of socialization". She loved being around and getting to know people. Jeanette enjoyed doing nice things for others. One of her favorite things was to cook and take food to people she knew. In her spare time, Jeanette loved to knit, crochet, cross-stitch, quilt, of course, cook.
The most important thing in Jeanette's life was her family. If Jeanette could be surrounded by her family, with good food and a little red lipstick thrown in, her life was perfect.
In addition to her husband, Edwin Dillon, Jeanette was preceded in death by her father, Edwin William Hasenyager; her mother Mary Ivy (Sheets) Hankins; two sons, Billy Joe Dillon and Eddie Joe Dillon and six siblings.
She is survived by one son, Paul Dillon and wife Carlin of Holden, Missouri; one daughter, Maxine J. Jensen and husband Karl of Lee's Summit, Missouri; several grandchildren; numerous great grandchildren; one great-great grandson; other relatives and many friends.
Graveside Services for Jeanette Dillon will be held at 11:00 a.m., Friday, December 31, 2021, at the Strasburg Cemetery, Strasburg, Missouri, with Pastor Matthew Silvers officiating. Music will be provided by her son-in-law, Karl Jensen.
In Memory of Jeanette Dillon, contributions are suggested to the American Heart Association.