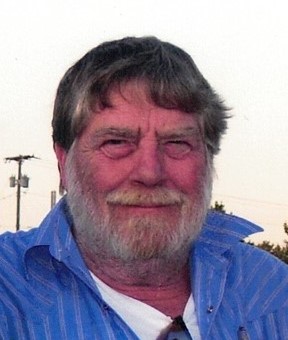 Herbert Burdett (Herbie) Baumhoff, Jr. was born September 27, 1941 in Kansas City, Missouri and departed this life on December 24, 2021 at his home in Garden City, Missouri, surrounded by the love of family and friends, at the age of 80 years, 2 months and 27 days.
He was the son of Herbert B. Baumhoff, Sr. and Verna Florine (Parker) Baumhoff.
Herb spent his younger years in the Cleveland, Missouri area, graduating from Midway High School in 1959.
For 25 years Herb worked as a Volkswagen mechanic for the Art Bunker Volkswagen Dealership in Kansas City, Missouri. He also was a partner in R & W Oil Company in Harrisonville, Missouri for several years. Later he worked as a cabinet maker for Johnson Custom Cabinets until his retirement.
Herb loved to go hunting in Colorado with his buddies. He enjoyed building trikes and buggies and traveling with the "Back Forty Outlaws" of which he was a founding member.
Herb enjoyed his home and life in the woods in Garden City, Missouri, where his family and friends were always welcomed.
Herb was preceded in death by his parents, Herbert B Baumhoff, Sr. and Verna (Parker) Baumhoff and two great-grandchildren.
He is survived by one son, Martin Wade Baumhoff and wife Darlene of Edwards, Missouri; one daughter, Abbie Lynn Butler and husband Larry of Freeman, Missouri; one brother, Phillip Baumhoff of Harrisonville, Missouri; two sisters, Barbara Robinette of Grandview, Missouri and Pam Bailey and husband Tom of Cleveland, Missouri; fourteen grandchildren; 25 great-grandchildren; nieces, nephews, other relatives and many friends.
Per Herb's wishes cremation has been accorded.
In Loving Memory of Herbert Burdett "Herbie" Baumhoff, Jr., a Memorial Service will be held at 6:30 p.m. Monday, January 10, 2022 at the Wallace Funeral Home in Pleasant Hill, Missouri with Martin W. Baumhoff officiating.