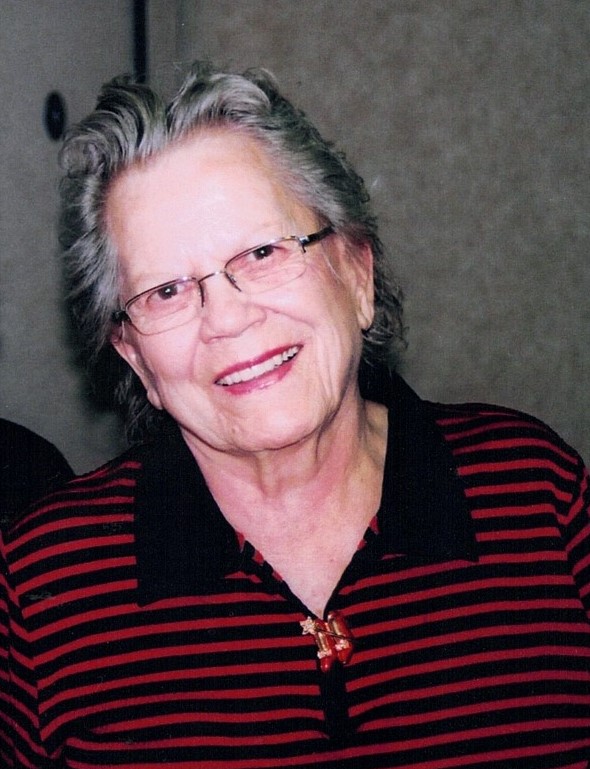 Darlene Sparks was born August 19, 1932 in Waverly, Missouri and departed this life on September 27, 2021 at Seasons Memory Care Center in Kansas City, Missouri, at the age of 89 years, 1 month and 8 days.
She was the daughter of William Edward and Martha Alberta (Sylvester) Sparks.
Darlene spent her younger years and attended school in Waverly, Missouri. 
Darlene was always a very independent, hardworking woman, while still in her late teens she moved to Kansas City, Missouri and went to work at the Forum Cafeteria in downtown, Kansas City. After securing employment and a place to live, Darlene took her younger sister Martha and raised her until she was through high school.
Darlene held several jobs throughout her lifetime, but in 1976 she took a position with General Motors and remained there until her retirement in 1996. She was a member of UAW Local #31 of Kansas City.  
Darlene loved to travel, while working at General Motors, she was able to travel to Russia with a group from the UAW. Later she traveled to Israel with her son, Sparky Graham, and, also traveled extensively throughout Europe. When Darlene wasn't traveling, she enjoyed working in her yard and was an accomplished China Painter. 
Darlene loved her family, especially her grandchildren and great-grandchildren. She was the happiest when surrounded by her loved ones.
Darlene attended the First Baptist Church of Raytown, Missouri.
Darlene was preceded in death by her parents, William and Martha Sparks; her husband, Robert Dale Johnson; one daughter, Rhonda Darlene Phillips; one son, Arthur Lee "Little Buck" Graham, III; one grandson, Ryan Graham; one stepson, Billy Johnson; two brothers, Donald Funk and Othel Funk, and one sister, Martha Jones.
She is survived by one son, Othel "Sparky" Graham and Debi Robinson of Grandview, Missouri; one stepson, Greg Johnson of Blue Springs, Missouri; five grandchildren, Christian Lee Graham, and wife Roni of Adrian, Missouri, Jayme Cox of Missouri, Michelle Davenport and husband Chris of Green Ridge, Missouri, Arthur Lee "Jake" Graham, IV and wife Kelsey of Grandview, Missouri and Wiley Rank of Grandview, Missouri; nine great-grandchildren, other relatives and many friends.
Funeral Service for Darlene Sparks will be held at 3:00 p.m. Sunday, October 3, 2021, at the Wallace Funeral Home in Pleasant Hill, Missouri, with Rev. Tim Casteel officiating. Casket Bearers will be Sparky Graham, Jake Graham, Wiley Rank, Christian Graham, Christian Graham, Jr., Jesse Graham, Arthur Lee Graham, V and Owen Graham. The family will receive friends from 2:00 p.m. until service time at 3:00 p.m. on Sunday, October 3, 2021, at the funeral home. Interment will be at 11:00 a.m. Monday, October 4, 2021 at Floral Hills Cemetery, 7000 Blue Ridge Blvd., Kansas City, Missouri 64133