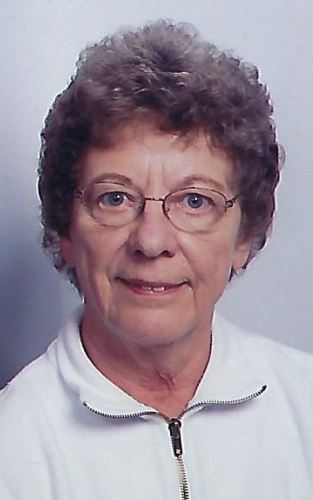 DAWN KAREN (Beenken) SEILER
Dawn Karen (Beenken) Seiler was born June 12, 1940 in Titonka, Iowa. She departed this life of 82 years on May 6th, 2023 at the Kansas City Hospice House surrounded by her loving family.
She was the daughter of John and Sena (Jaden) Beenken.
Being raised on a farm in Northern Iowa, Dawn had a strong work ethic. Her twin sister and her regularly assisted their father with the daily farm duties. In her free time, she enjoyed competing in softball and basketball, rode horses, and participated in church activities at the Ramsey Reformed Church where she was a member. Post high school graduation, Dawn moved to Minneapolis and began working for the airlines as a ticketing agent. When she was transferred to Detroit, MI she would meet and fall in love with Herbert (Herb) Seiler. The two were wed in Detroit and would eventually relocate to Garner, IA to start their family. They resided in Garner for over 40 years.
Dawn worked for Winnebago Industries in Forest City, IA. For a majority of this time she was a purchasing agent and was responsible for ordering and confirming receipt for all steel products used in the manufacturing of motor homes. She was a tireless worker and was meticulous in her role. She enjoyed her work and supported Winnebago for over 30 years.
While in Garner, Dawn loved to spend time with her family and enjoyed watching sports. Summers were filled with boating on a local lake or their favorite spots on the Mississippi river. Winters brought snowmobiling and falls were focused on making her famous chili or party mix and watching football with friends and family. She loved rooting for the Iowa Hawkeyes.
Following the death of her husband in 2008, Dawn relocated to Lee's Summit, MO where her son & daughter-in-law resided. Her grief over her husband's passing was softened by her two grandchildren Wade & Will. She adored these two and regularly helped bring them to daycare or school in the mornings. She was excited to support them at all their activities and believed that a grandmother's job was to spoil her grandkids. Outside of family, Dawn was a full-time volunteer at several local pantries, assisted at her grandsons' school libraries, enjoyed giving back to the community, and welcomed the new friendships these opportunities brought to her. Of course, her passion for sports never ceased and she soon adopted the Kansas City Chiefs as her favorite team.
Dawn was a devoted and loving wife, mother, grandmother, sister and aunt. She cherished each of these roles and did whatever she could to bring happiness to all her loved ones.
Dawn was a member of the First Presbyterian Church of Lee's Summit, MO. She valued the church's fellowship and enjoyed assisting the sewing club with their projects.  
Dawn was preceded in death by her parents, John and Sena (Jaden) Beenken, her husband Herbert (Herb) Seiler, and one infant grandson, Jacob Seiler.
The family will receive friends at a Celebration of Life Visitation immediately prior to funeral services on Friday, May 19, 2023 at the First Presbyterian Church of Lee's Summit. Visitation hours will be 10:00 a.m. – 11:00 a.m., church service will begin at 11:00 a.m., and a luncheon will be held at the church following the service. Reverend Cliff Horton will be officiating.
In lieu of flowers or donations, the family suggests contributions in the memory of Dawn Seiler to either the Kansas City Hospice House or the First Presbyterian Church of Lee's Summit.