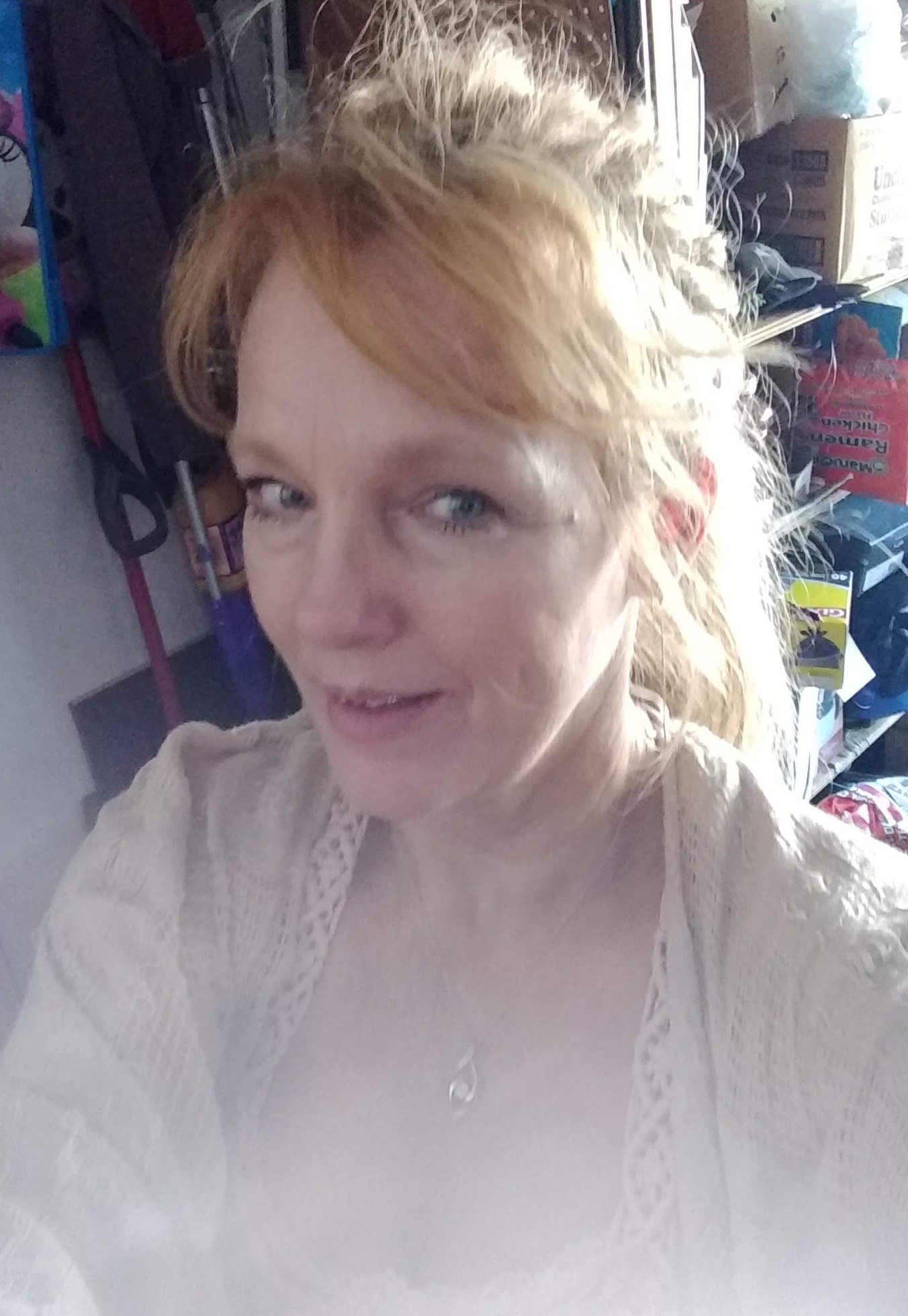 Bonnie Sue Asbury was born January 18, 1961 in Hampton, Virginia and departed this life on August 12, 2021 at Pleasant Hill Health and Rehabilitation Center in Pleasant Hill, Missouri, at the age of 60 years, 7 months and 25 days.
She was the daughter of Claude Alvin Asbury and Cynthia Amelia (George) Asbury,
The Asbury family moved to Lake Lafayette, Missouri in Bonnie's younger years. She attended school in Odessa, Missouri, where, from a young age, she exhibited an amazing natural artistic talent. Bonnie graduated from Odessa High School.
After graduation, Bonnie married Terry Brune and they made their home at Lake Lafayette, Missouri. Bonnie and Terry later divorced.  Bonnie spent many years as a single mother raising six boys. She was a concerned and loving mother, but she could be strict when she needed to be.
Bonnie worked for the Internal Revenue Service for over 30 years, but sometimes, had to work two or three extra jobs to make ends meet and provide the best for her boys. Although life was not always easy for Bonnie, she never wanted any sympathy and was always willing to share what she had with those in need. In 2003, Bonnie moved to Lee's Summit, Missouri to make her home.
Bonnie enjoyed swimming, nice cars (especially corvettes), and hanging out with her best friend, Paula.
Above all else, Bonnie was completely devoted to her family. She loved being a grandmother and was so excited when her first granddaughter, Paige, was born.
Bonnie was preceded in death by her parents; one sister, Tammy, and her former husband Terry Brune.
She is survived by her six sons, Joe Brune of Leander, Texas, Danny Brune and Amanda Anderson of Pleasant Hill, Missouri, Alex Brune of Kansas, Clayton Brune-Eggert, Kyle Brune-Roscoe and Keith Brune-Roscoe all of Lee's Summit, Missouri; two siblings; grandchildren, Riley, Logan, Paige, Lily, Evelynn, Samuel, Xander Jo, and Ella; other relatives and many friends.
Cremation has been accorded.
The family of Bonnie Sue Asbury will receive friends from 2:00 – 3:00 p.m. Sunday, October 17, 2021 at the Wallace Funeral Home in Pleasant Hill, Missouri. A Celebration of Life Service will immediately follow at 3:00 p.m., at the funeral home, with Rev. Tim Casteel officiating.