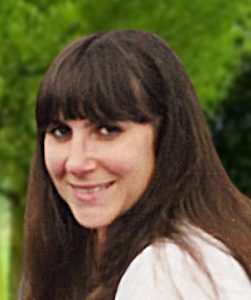 Terrie Lynn (Hartig) Gebaur was born on November 5th, 1954 in Kansas City, Kansas and passed away peacefully at NorthCare Hospice House on December 18th, 2019, after her long struggle with cancer at the age of 65.
Terrie was the daughter of Donald Hartig Sr. and Shirley (Chappelow) Hartig.  Terrie grew up in Kansas City, Kansas, some of her fondest memories were of camping and horseback riding on the trails in Bennett Springs State Park with her family.
She attended Wyandotte High School where she met and married Glenn "Skeeter" Gebaur Jr.  They lived in Kansas City, Kansas becoming the parents of Angie (Gebaur) Keck and Alex Gebaur.
Terrie was a dedicated mother and homemaker. She supported her children in their sporting events and hobbies.  She enjoyed babysitting her nieces, nephews and grandchildren throughout the years. She loved to read, watch game shows and follow her favorite soap operas. She enjoyed playing bunco with friends. Terrie was a PTA treasurer for many years and developed many lifelong friends through this association. She loved going on motorcycle rides and doing projects around the house. Terrie worked for the maintenance crew at Cabela's.
After Skeeter's passing, Terrie met and became engaged to Mike McCollom of Holt, Missouri and moved from Kansas City to Holt.  Terrie and Mike traveled often, they enjoyed being with their family and friends. She loved the quiet atmosphere of the country where she could fish, garden and take care of the farm until her last few years, as she battled cancer.
Terrie is survived by her fiancée Mike McCollom, of the home; his children Elizabeth McCollom, of Columbia, MO and Montana McCollom, of New Port Richey, Florida; her parents Donald Sr. and Shirley Hartig, of Kansas City, KS; her daughter Angie (Gebaur) and Scott Keck, of Parkville, MO, and son Alex Gebaur and Lauren Culbert of Mission, KS; grandchildren Brandon Keck, Hannah (Keck) Bonderer, Emily Keck, and great- granddaughter Anastasia Keck; sister Judy Edmonds of Table Rock Lake, MO; brother Larry and Tammy Hartig, of Kansas City, KS; brother Donald Jr. and Stephanie Hartig, of Raleigh, NC; her mother in law Arlene Gebaur; sisters in law Ann (Gebaur) Wissman, and Linda (Gebaur) Ashley, many nieces, nephews, cousins, and friends.
She is preceded in death by her husband Glenn "Skeeter" Gebaur Jr, and father in law Glenn Gebaur Sr.
Due to inclement weather and travel advisories, the Celebration of Life Service for Terrie Lynn (Hartig) Gebaur has been rescheduled for Sunday, January 12, 2020. The Blessing Service will take place at 11:00 a.m. There will be a reception immediately following where the family will receive friends until 2:00 p.m. all will be held at Riverstone Retirement Community (in the lounge off the main dining area), 9000 N. Congress Avenue, Kansas City, Missouri 64153. Please wear your Kansas City Chiefs attire or casual clothing.
In Lieu of flowers contributions be made to the Terrie Gebaur Memorial Fund, Community America Credit Union, 6390 N. Cosby Ave., Kansas City, MO 64151
or to The Donna Foundation http://support.thedonnafoundation.org/goto/terriegebaur