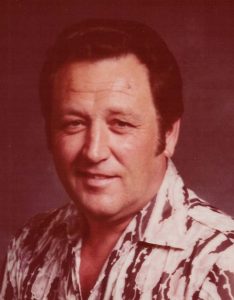 Raymond Gilbert "Sonny" Price, (RGP, Real Great Person), departed this life peacefully on July 27, 2018 at his daughter Eron's home in Pleasant Hill, Missouri, surrounded by the love of his family, at the age of 80 years, 9 months and 7 days. Ray was born October 20, 1937 in Lexington, Missouri (at Aunt Ola and Uncle Ducky's house, five miles south of Lexington).
He was the son of Raymond Lee and Elsie Eloise (Goodloe) Price.
Ray spent his younger years in the Lexington, Missouri area. He graduated from Lexington High School in 1955. In August of 1956, he was united in marriage with Carol Jo Rank at the United Methodist Church in Lexington, Missouri. After Ray left Lexington he lived in Raytown before moving to Blue Springs, Missouri 25 years ago.
In his younger years, Ray worked for the Lexington Creamery, Mattingly's 5 & 10, Montgomery Ward, CIT, and Ford Finance before taking a position with Offenburgh Motors, which he managed for 15 years. In 1967, Ray became owner and operator of his own car sales/wholesale business.
Ray liked to golf, car racing and most of all giving people a "good natured hard time". He also enjoyed Liars Poker and playing Lotto, even winning a 1999 Ford Explorer from Luckytown from turning in non-winning tickets.
Ray was a strong man who had waged a valiant battle with cancer for several years without most people even knowing he was sick.
He was preceded in death by his parents, Raymond Lee and Elsie E. Price; one son, Gary Lee Price, and one granddaughter, Haleigh LaRae.
Ray is survived by one son, Randy Price and wife Gail of Independence, Missouri; one daughter, Eron West and husband Josh of Pleasant Hill, Missouri; one sister, Beverly Waddell of Lexington, Missouri; grandchildren, Jeremy Price and wife Leah of Blue Springs, Missouri, Rachelle Price of Lee's Summit, Missouri, and Rileigh, Emileigh, Aiden, and Brinleigh West; one nephew, Steve Waddell and wife Liz of Lexington, Missouri, other relatives and many, many friends.
The family of Raymond Gilbert "Sonny" Price will receive friends from 5 -7 p.m. Wednesday, August 1, 2018 at the Wallace Funeral Home in Pleasant Hill, Missouri. Funeral Service will immediately follow at 7:00 p.m. at the funeral home, with Rev. Wyatt Shanks officiating.
Cremation will be accorded following services.