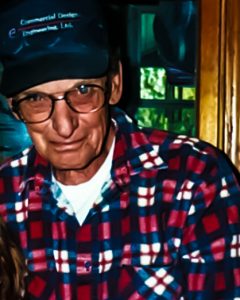 Phillip R. Birchfield was born October 27, 1933 in Eureka Springs, Arkansas, and departed this life on September 25, 2018 at Meadowview of Harrisonville at the age of 84. He was the son of Jesse and Mary Birchfield.
Phillip lived in Arkansas, Oregon, and eventually made his home in Pleasant Hill, Missouri with his wife Vaunda.
Before his retirement, Phillip worked as a manager for A&P Grocery, a manager for Tip Top Construction, and for the last 15 years before retirement, he was a farmer.
Phillip was preceded in death by his wife Vaunda Birchfield, four brothers Ruslee, Robert, Tommy and Mike Birchfield and one sister Velma VanLeer.
He is survived by two sons, Phillip Birchfield of Rifle, Colorado; Patrick Birchfield and wife Karen of Peculiar, Missouri. One brother, James Birchfield, and two sisters, Ruby Eckart and Mary Lyon of Portland, Oregon. Grandchildren Vaunda Davis and husband Wayne of Pleasant Hill, Missouri; Lindsay Morgan and husband Rusty of Cushing, Oklahoma; Katelyn Hochard and husband Miles of North Kansas City, Missouri; Allen Birchfield and wife Genia of Greenwood, Missouri. Great-grandchildren Andrew Davis and wife Samantha; Jacob Davis and wife Jordan; Sarah Davis of Pleasant Hill, Missouri; Brynlee and Hadley Morgan of Cushing, Oklahoma; Bailey Birchfield of Greenwood, Missouri; and three Great-Great Grandchildren, other relatives, and many friends.
Cremation has been accorded. A Memorial Service for Phillip Ray Birchfield will be held at 6:00 p.m. Thursday, October 4, 2018 at the Wallace Funeral Home in Pleasant Hill with Rev. Kent Deubner officiating. A private inurnment with Full Military Honors provided by the United States Army and V.F.W. Post #3118 Honor Guard will be held at a later date.
In Memory of Phillip Ray Birchfield, contributions may be made to Alzheimer's Association, Heartland Chapter, Northeast Kansas Regional Office 3625 SW 29th Street, Suite #102 Topeka, Kansas 66614 and may be mailed directly or left at the funeral home.