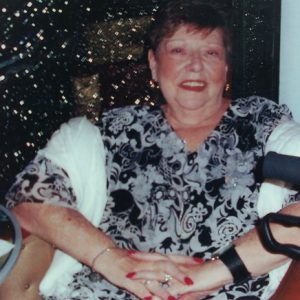 Patricia A. Hensel (Scott) was born on May 11, 1938 in Erie, Pennsylvania and departed this life on July 25, 2018 at her home in Independence, Missouri, at the age of 80 years 2 months and 14 days.
She was the daughter of Kenneth E. and Clara H. (Ahrens) Scott.
Patricia grew up in Erie, Pennsylvania and graduated from Strong Vincent High School, then attended Thiel College for one year. On August 18, 1957 Patricia was united in marriage with Howard E. Hensel in Erie, Pennsylvania. Patricia and Howard made their home in the western Pennsylvania and eastern Ohio areas until 1965 when they moved into the Kansas City area, for better employment opportunities. Patricia spent the next stage of her life raising their 4 children.  The Hensel family moved to Lone Jack, Missouri in 1970 where she continued to live until 2007. After various jobs, she began working at the Lone Jack Post Office as a clerk in 1979. She returned to college studying postal management receiving her Associates Degree in 1988.  In 1990 she became the Postmaster of the Lone Jack Post Office, after 22 years of service she retired in August of 2001. At this time she began working at the YMCA in Blue Springs, MO and continued working there until 2011 when her husband's failing health required her to be home. She lived in Oak Grove, Missouri until 2015 and finally settled in Independence, Missouri.
Patricia was preceded in death by her parents Kenneth and Clara Scott, husband, Howard Hensel and one son, David Hensel. Patricia is survived by one son Kenneth Hensel and life partner JoJo DeRodrigo both of Richmond, California; two daughters Sandy Mason and husband Duane, and Jody Patrick and husband David, all of Lone Jack, Missouri; eight grandchildren, eighteen great-grandchildren, and three great-great-grandchildren.
Cremation has been accorded and there will be a Visitation from 5:00 until 7:00 p.m. Thursday August 9, 2018 with a Memorial Service at 7:00 p.m. all at Wallace Funeral Home, Pleasant Hill, Missouri. In lieu of flowers the family is asking that donations be made to the SPCA or your local animal shelter.