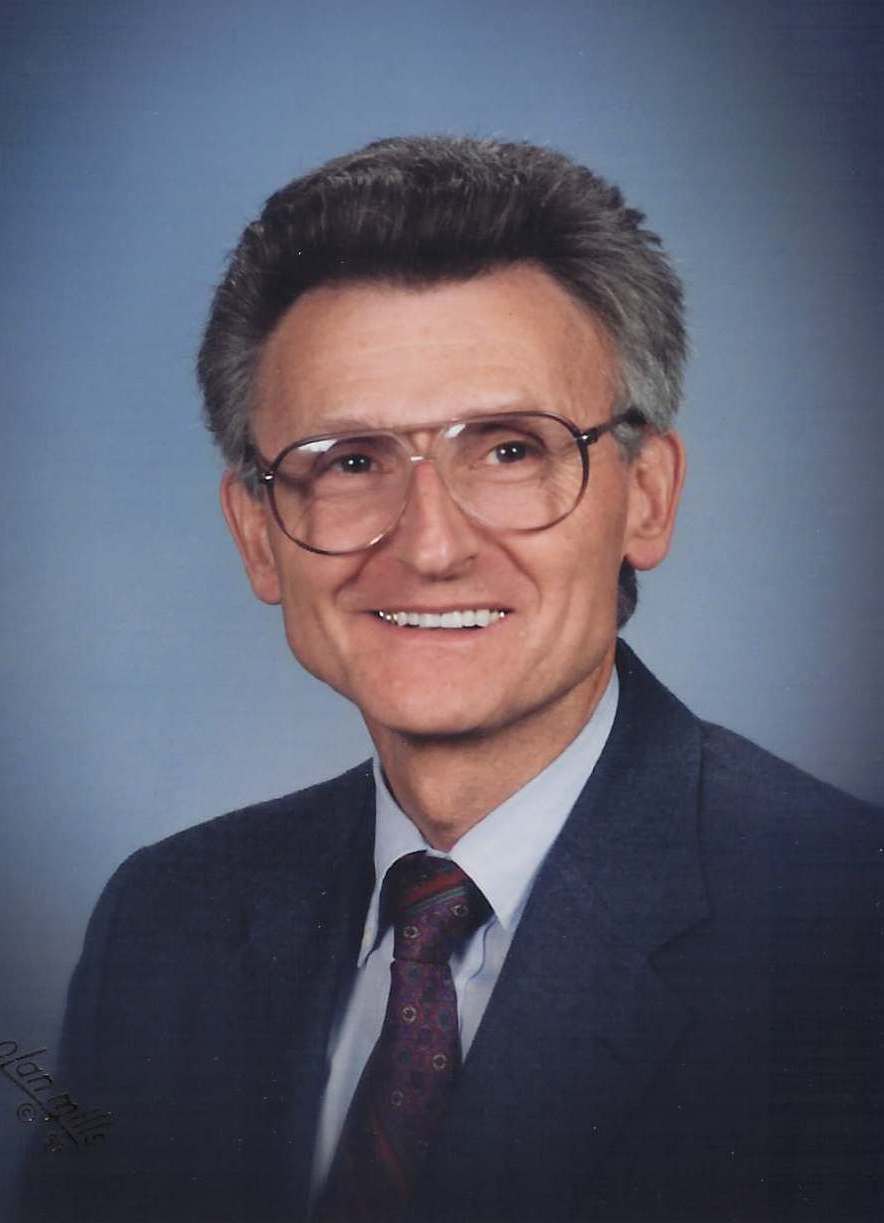 Merlin Wayne Cook, of Pleasant Hill, MO, went to be with the Lord, on Monday, February 26, 2018.  
He was born on August 26, 1935, in California, MO to William Bryan (Dick) and Rose (Cunningham) Cook. 
Merlin grew up in Columbia, MO, where he graduated from Hickman High School.  He was baptized at Memorial Baptist Church. Every summer, Merlin spent time at the Missouri State Fair, while his father showed horses.  He passed the time by enjoying the races, and picking up coins others had discarded around the fairgrounds.  He also spent many summers working in the hay fields with his brother Richard and sons.  Merlin went on to Pharmacy School at MU, and then transferred to UMKC.  Due to a hearing impairment from having scarlet fever as a baby, he was unable to pursue completion of this degree.  At that time, all prescriptions were received by telephone.   Merlin started at the US Post Office in 1957 as a clerk.  While renting a room at an extended family members' home, "Aunt Allie" also rented a room to a young woman named Gracie.  On June 18, 1960, Merlin was united in marriage to Gracie M. Marlin at his sister Dorothy's home.
Merlin and Gracie lived in Independence, MO for over 40 years, where they raised 2 boys, Wayne and Alan.  They attended Blue Ridge Baptist, Sterling Acres Baptist, and later Tri-City Baptist.  They established many lifelong friendships during those years. Merlin was most recently a member of Lone Jack Baptist Church, where he was actively involved with Evergreens, and he served as an Usher.
Merlin worked as a postal clerk for the US Postal Service for over 43 years, many of them on the overnight shift.  He received several awards over his years of service. Merlin was ranked 2nd in seniority at the Downtown KC Post Office upon his retirement in 2001. Merlin & Gracie moved to Pleasant Hill, MO in 2005, to be closer to their family. During his retirement years, Merlin enjoyed working on lawn equipment, mowing, visiting garage sales, and assisting Alan with any projects.  His favorite pastime was playing checkers, watching Disney movies, and eating ice cream with his favorite grandchildren. He was diagnosed with amyloidosis (hardening of organ tissue) in 2012.  He far surpassed doctors' life expectancy, and was able to stay at home due to the wonderful care of his wife.
Merlin was preceded in death by his oldest son, Wayne, in December 1988, his parents, his brothers-Richard (Fern) Cook, Robert (Jackie) Cook, William (Billy) Cook, Roy Cook, and sisters-Cleo (Claude) Inglish, and Dorothy (James Max) Landes.
He is survived by his wife of 57 years, Gracie Cook, of the home;  one son, Alan Cook and wife, Deborah Cook of Pleasant Hill, MO;  two grandchildren, Alexandra and William Cook;  a sister, Betty Wade (Dale) of Kansas City, MO;  mother-in-law, Geneva McClaskey of Pleasant Hill, and numerous nieces and nephews, extended family & friends.
A Funeral Service will be held on Friday, March 2nd, 10am -11am Visitation, 11am Funeral at Lone Jack Baptist Church in Lone Jack, MO. Graveside Burial to follow at Lone Jack Cemetery.
In lieu of flowers, contributions can be made to Haiti Home of Hope Children's Orphanage or Lone Jack Baptist Church.