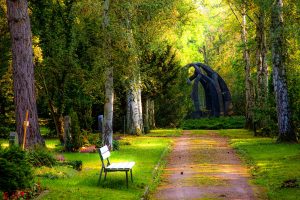 Myrtle Jane (Christian) Freitas of N. Highlands, California was born January 21, 1939 in Pleasant Hill, Missouri and departed this life on July 20, 2019 at the age of 80 years, 5 months and 30 days.
She was the daughter of Lawrence E. and Olive (Stiger) Christian.
Jane was united in marriage with Joe Freitas in May of 1961, it truly was was love at first sight, and to this union two children were born, Innie and Joy.
Jane worked as a printer for over 30 years.
Jane was a loving daughter, wife, mother, sister, grandmother and great-grandmother, who was completely devoted to her family and friends and will be greatly missed.
Jane was preceded in death by her parents, Lawrence E. and Olive Christian; two brothers, James and Jerry Christian, and her son Inu "Innie" Freitas.
She is survived by her loving husband of 58 years, Joe Freitas; daughters, Joy Gilmore and husband Daniel, and Toni Freitas; brother Garland Christian and wife Sherri; sister-in-law, Linda Christian; six grandchildren, eight great-grandchildren, numerous other relatives and many friends.
The family will host a Memorial Service at 2:00 p.m. Sunday, September 22, 2019, at the Holden United Methodist Church, 605 E. 10th Street, Holden, Missouri, with Mr. Tim Hoover officiating. Graveside Service will be 11:00 a.m. Monday, September 23, 2019 at the Pleasant Hill Cemetery, 1501 N. State Route 7, Pleasant Hill, Missouri, with Pastor John McRoy officiating.