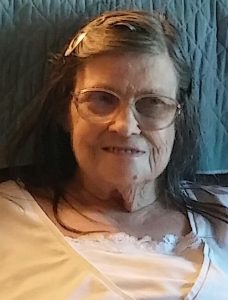 Margie "Marie" (Coburn) Johnson was born July 19, 1934 in Granby, Missouri and departed this life on December 28, 2019 at Research Medical Center in Kansas City, Missouri, at the age of 85 years, 5 months and 9 days.
She was the daughter of William Dillard and Mary Ellen (Turner) Coburn.
Marie spent her younger years in Granby, Missouri where is graduated from Granby High School.
On March 19, 1952 she was united in marriage with Wren Johnson in Granby, Missouri. After their marriage, they lived in Pleasant Hill, Missouri for five years before moving to Kansas City, Missouri to make their home.
Marie was a full-time homemaker and mother until her children were in school. After that, she worked several places including G.E.M., Lakeside Hospital and eventually took a position with Dolly Madison Bakery where she worked for over 20 years before retiring.
In her spare time, Marie was an avid reader.
Marie was preceded in death by her husband, Wren Johnson on November 4, 1998; her infant daughter, Patty Sue Johnson; her parents, William D. and Mary Ellen (Turner) Coburn; two brothers, Bill Coburn and Leroy Coburn; one sister, Betty Ruth Hillhouse; one granddaughter, Mendy Ritter and one grandson, Larry Dowse.
She is survived by three sons; Danny Johnson and wife Maggie of Overland Park, Kansas, Dennis Johnson and wife Maria, and Gilbert Johnson all of Kansas City, Missouri; one brother, Frank Coburn and wife Bertha of Strasburg, Colorado; two granddaughters, Krystal Perez and husband Charlie of Lenexa, Kansas, and Kathryn DeCastro and husband Jeremy of Overland Park, Kansas; one granddaughter-in-law, Cathy Dowse-Baker of Adrian, Missouri; five great grandchildren, Blake Perez, Savanna Perez, Monica Herren, Addie Dowse and Dale Dowse; other relatives and many friends.
Graveside Service and Interment for Margie "Marie" (Coburn) Johnson will be held at 1:00 p.m. Friday, January 3, 2020 at the Pleasant Hill Cemetery, Pleasant Hill, Missouri. The family requests no flowers.