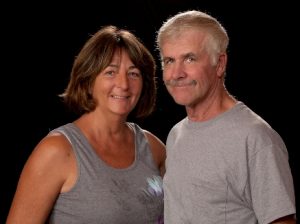 Luther Louis Mack was born December 2, 1950 in Winona, Missouri and departed this life on December 30, 2018 at his home in Cleveland, Missouri at the age of 68 years and 28 days.
He was the son of Louis Mack and Antonia Zajac.
Luther spent his younger years in Winona, Missouri before moving to the Kansas City area, where he graduated from high school.
On July 19, 1974 he was united in marriage with Betty Sue "Susie" Terry in Kansas City, Missouri, and to this union two sons, Joseph Lee and John Louis where born. In 1976, Luther and Susie moved to the Cleveland, Missouri area to make their home. Betty Sue "Susie" Mack preceded Luther in death on February 9, 2018.
Luther was a longtime employee of Willey Disposal, where, at the time of his death, he held the position of fleet mechanic.
Luther enjoyed anything to do with the outdoors, he liked gardening, growing beautiful roses, hunting and fishing, but the most important thing in his life was his family. His whole world revolved around his beloved wife, Susie and his two sons, Joseph and John.
In addition to his wife Susie, Luther was preceded in death by his father, Louis Mack and his mother, Antonia Zajac.
He is survived by his sons; Joseph Lee Mack and John Louis Mack; three sisters, Casey Pibolis, Joyce Pulliam and Judy Brawley; other relatives and many, many friends.
The family of Luther Louis Mack will receive friends from 12:00 noon until 2:00 p.m. Friday, January 11, 2019 at the First Baptist Church of Cleveland, Missouri. A graveside service will follow at 3:00 p.m. at the West Union Cemetery, Peculiar, Missouri, with Pastor Lynda Sturdevant officiating. Casket Bearers will be Kirby High, Matt High, Donald Terry, Bill Terry, Charles Terry and Tony Ray.