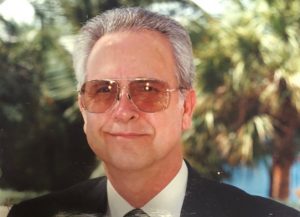 Leslie Ray Elkins, was born September 16, 1947 in Lowry City, Missouri and departed this life, unexpectedly, on April 1, 2018 at Lee's Summit Medical Center, Lee's Summit, Missouri, at the age of 70.
He was the son of Robert and Joyce Ilene (Woods) Elkins.
After graduation from high school, Leslie proudly served his country in the United States Army.
Leslie was owner and operator of Les's Booth 93, a resale store, in Holden, Missouri.
He was preceded in death by his mother, Joyce I. Gow; his father Robert F. Elkins; two brothers, David and Harley Elkins and three sisters, Natalie Elkins, Karin Malcuit and Jane Jones.
Leslie is survived by two sons, Jeff Elkins and wife Tassie of Purdin, Missouri, and Joel Elkins of Gladstone, Missouri; two daughters, Leonora Smith and husband Mike of Chillicothe, Missouri and Amber Justus and husband Jeff of Pleasant Hill, Missouri; two sisters, Martha Ganfield of Osceola, Missouri and Carol Julian of Clinton, Missouri; six grandchildren, 4 great grandchildren, other relatives and many friends.
Cremation has been accorded and no services are scheduled at this time.