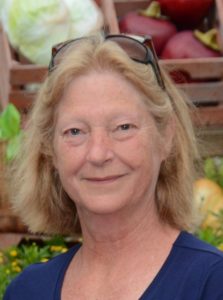 Joli was born on February 9, 1957 to Willie and Pat (Redmond) Pollard.  She was a lifelong resident of Lee's Summit and worked at the family business, Summit Lanes, from a young age.  She was the face of the bowling alley to all, as she managed it for the past 15 years.  Joli had two passions in her life, first and foremost was her family, and bowling was her second love.  She was mom, or Jo-Jo, to many and was never too busy to cuddle a grandchild, either hers or someone else's.  She loved her home and her garden and to watch her hummingbirds feed. 
Joli loved to travel when she could find the time or spend hours puttering around the house.  She also loved to fish or just relax in the boat, and to enjoy music and family game night.  Taco nights were a legend in the Brandt household and you never knew who might show up for some great food and fun.  She had an open door for her kids, her extended family and anyone in need. 
It took a lot to get Joli riled, but when she got there it was a sight to behold…from a safe distance.
Joli is preceded in death by her father, Willie Pollard.  She is survived by a loving husband, Monte Davis; two wonderful children, Jamie Houle and Sean Brandt (Heather); two grandchildren, Brianna and Jason; a loving mother, Pat Pollard; a loving brother, Patrick Pollard (Debbie); nephews Aaron Pollard (Mehri) and Jason Pollard (Jesse); and numerous other extended family and friends. 
Joli went to be with her dad on September 5, 2018.  Her sunny disposition and ready smile will be missed by all.
Visitation will be at Wallace Funeral Home in Pleasant Hill, MO on Monday, September 10, from 5 to 8 pm. Joli's family requests you wear casual clothing to the visitation.  A private burial will be held separately.
In lieu of flowers, the family asks donations be made to the Willie Pollard Memorial Scholarship Fund. Please make checks payable to Summit Lanes with "Willie Pollard Scholarship Fund" in the memo field.  If there are any questions regarding the scholarship fund, please feel free to contact Summit Lanes at (816) 524-3322.